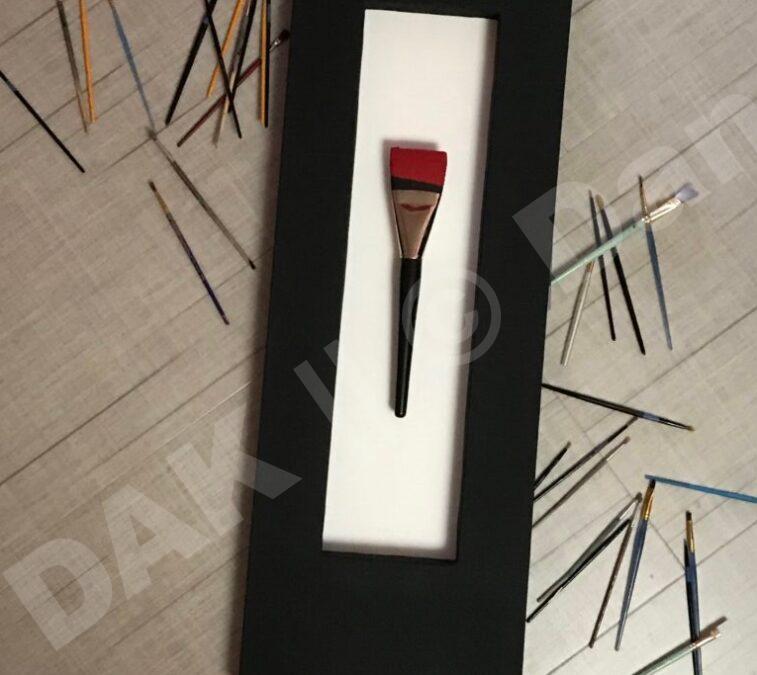 I bought this odd canvas a couple of years ago not knowing exactly what I was going to paint.
I had it resting against a wall with other canvases passing it countless times through the years.
One day out of the blue, it just came to me. Probably…because i constantly hold a brush.