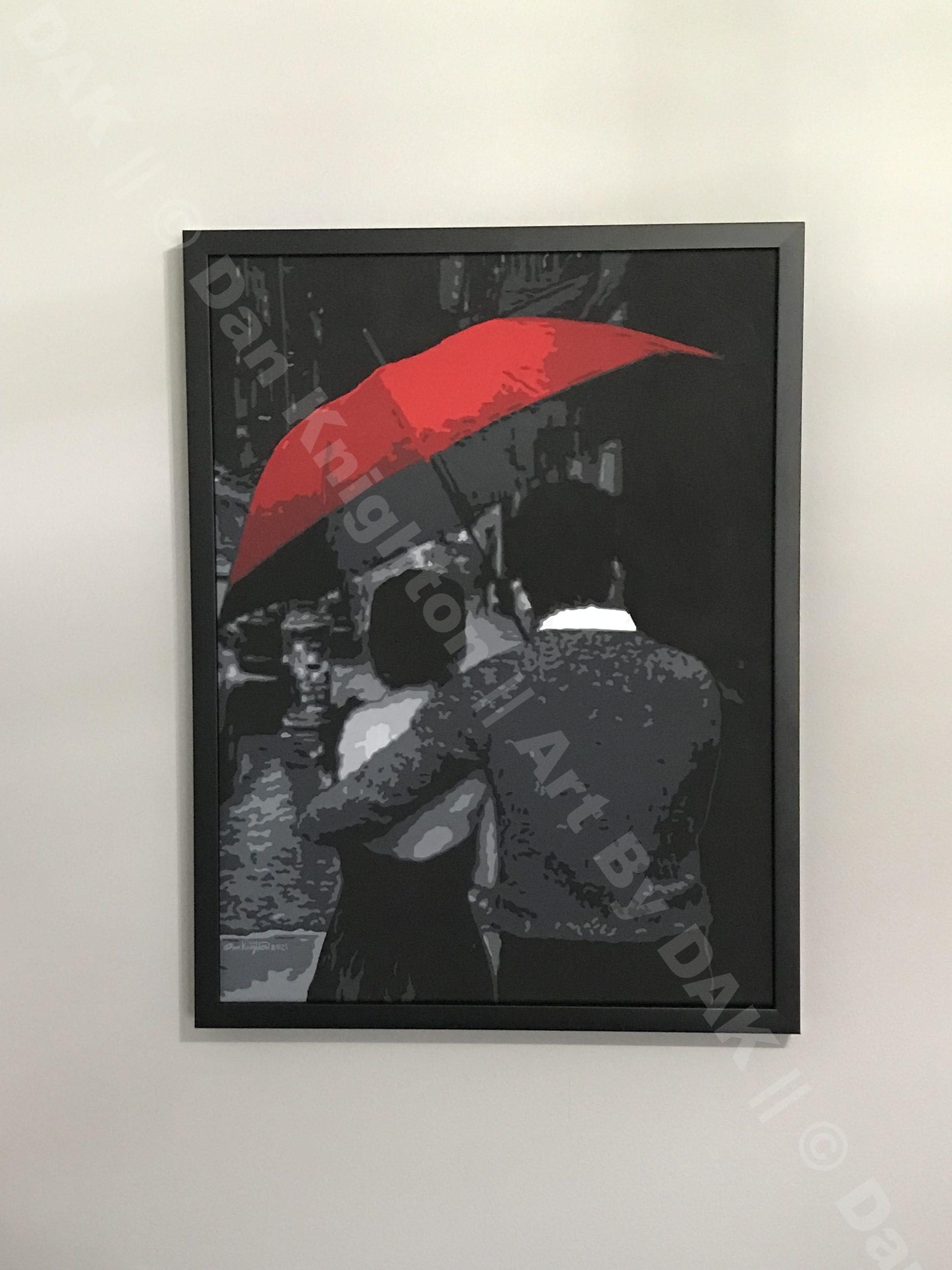 Inspiration
 I wanted to capture a couple in the rain showing romance, affection and love without painting rain. I find it hard to capture the essence and beauty of it. The umbrella implies rain and also gave me the chance to bring a pop of color to the painting. I played around with different color options for the umbrella and decided on red. I felt it played beautifully off the black, white and gray tones.
Story
It's late into the evening as the rain begins to fall. Being every bit the gentleman, he puts his arm around her and pulls her close. His warm embrace comforts her and makes her feel safe. This chivalrous act makes her want him even more. Besides, a little rain won't ruin this romantic stroll of sights and sounds that the city has to offer.
Size
Acrylic on canvas
Framed in a solid wood, sleek black, modern frame. 
Date
2021