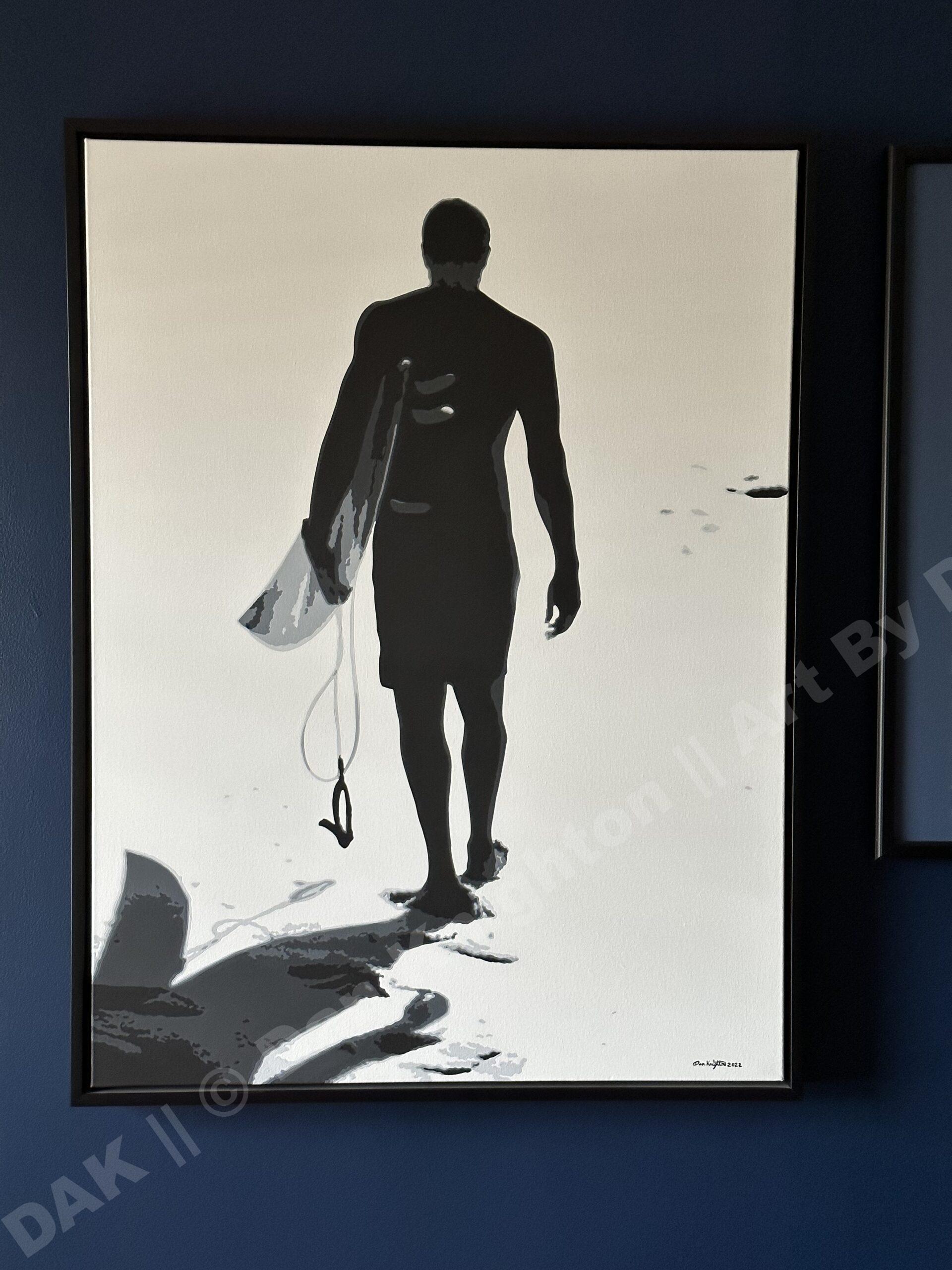 Inspiration
The ocean, my trip to California, driving the coastline. The surfing culture/lifestyle.
Story
A sense of calmness comes over me as I breathe in the ocean air. As I walk through the sand, I can feel the stress melt away. Paddling my way through the waves I can feel the outside world slip away. This is my peace…my sanctuary…my solitude. I am home.
Size
Acrylic on canvas
Framed in a solid wood, sleek black, modern floating frame.
Date
2022