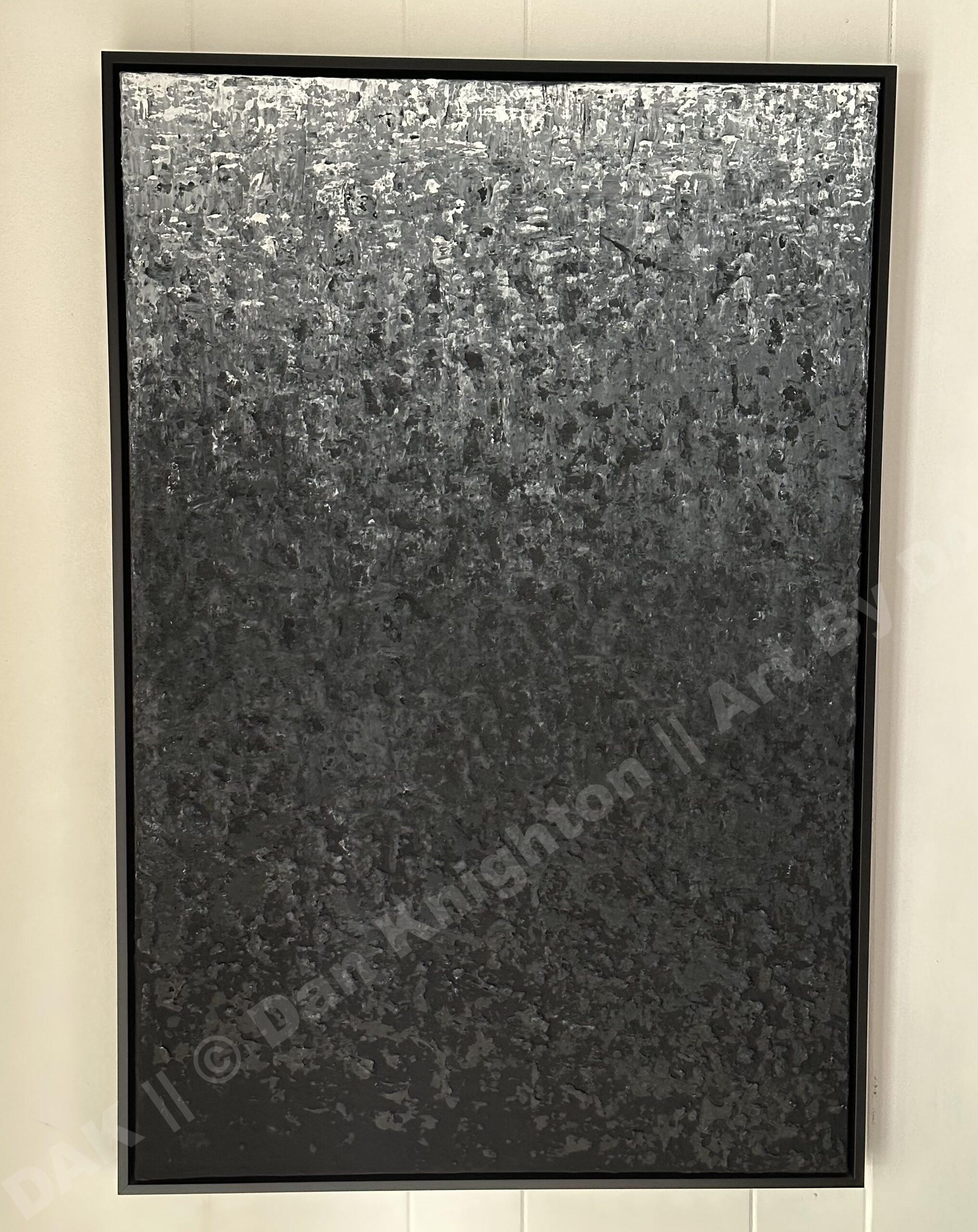 Inspiration
Greek Mythology: The story of Demeter and Persephone, the soul stone from the movie Infinity War and the color black 3.0
Story
The ultimate sacrifice. Would you…could you…give up your soul…your life, for another? To switch places…to not exist, so that someone else could? How would that affect the one that the sacrifice was made for? Would it cause immense pain and suffering or solidify the true meaning of love?
Paint Brushes and a putty knife used
Size
Acrylic on canvas with acrylic latex caulk and flexible modeling paste
Framed in a solid wood, sleek black, modern floating frame.
Date
2022