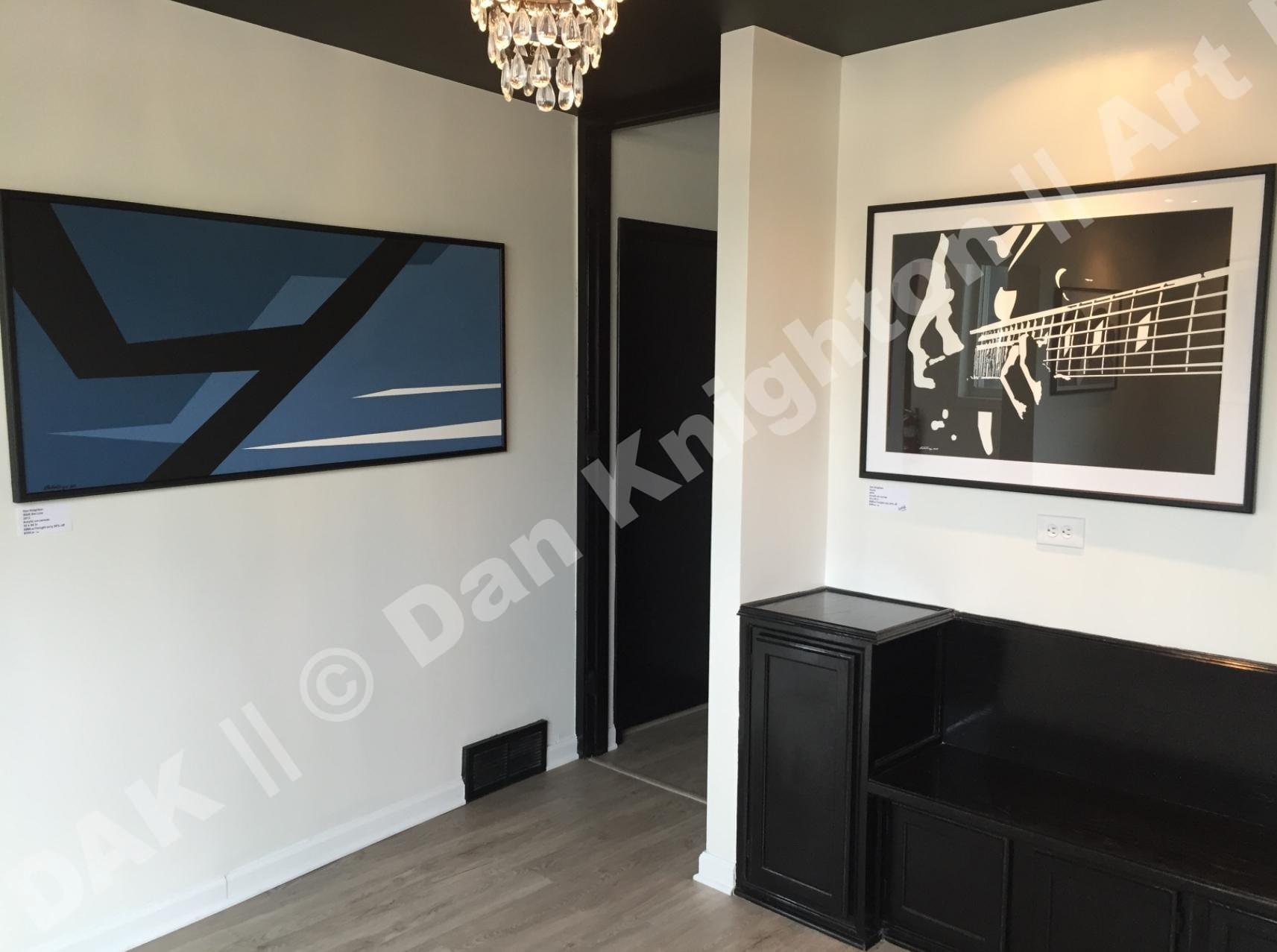 Inspiration
I love the shapes and colors. One of the first of many…learning how to tape and create straight lines. The owner's of this painting redid their bedroom around this painting. This truly is one of the best compliments I've received.
Story
This an abstract piece depicting the walk through the valley of the shadow of death. I will fear no evil. White represents you, God and his protection for you. Blue represents the shadows. Black is the line we walk.
Size
30″ H x 70″ W
Material
Acrylic on canvas
Framed in a solid wood, sleek black, modern frame.
Date
2013