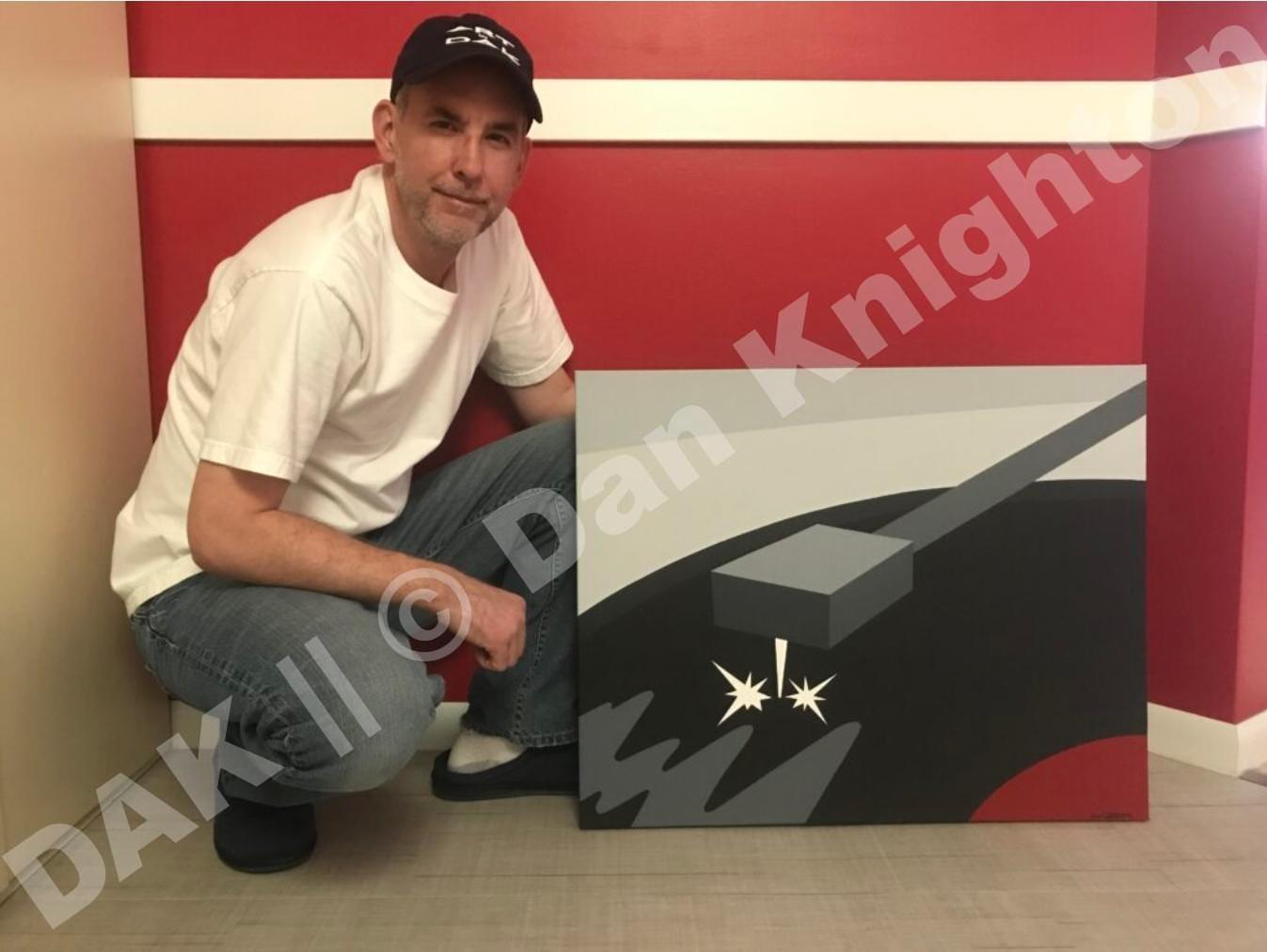 Inspiration
I love how music or a particular song can instantly take you back to a specific time and place in your life. Whether its a happy or sad memory, chances are, there's a particular song that can transport you back to that moment.
Music is a huge influence in the pieces I create.
Story
That hiss when the needle hits the vinyl…you're instantly transported back in time to a specific place and memory.
Size
24″ H x 30″ W
Material
Acrylic on 1 1/2″ gallery wrapped canvas
Date
2020