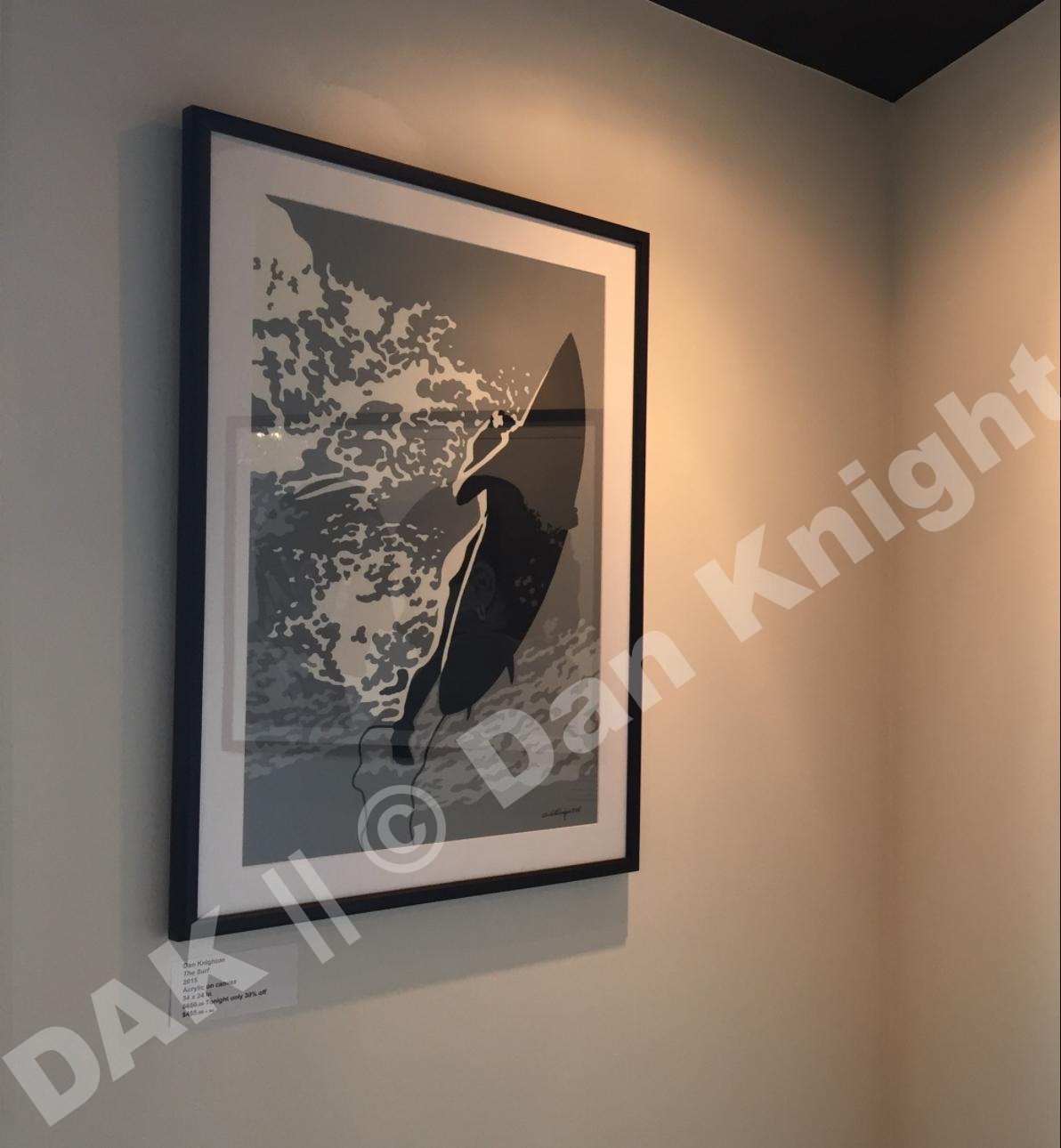 Inspiration
I've always been fascinated with surfing.
How it becomes a lifestyle…how it takes over the soul. I can only imagine the silence as the surfer goes under the wave. I wonder if the ocean talks…or do you have to be ready to hear it?
Story
Peaceful, tranquility, quietness and the roughness of the ocean. The journey to the ultimate wave.
Size
36″ H x 24″ W
Material
Acrylic on canvas
Framed in a solid wood, sleek black, modern frame.
Date
2015