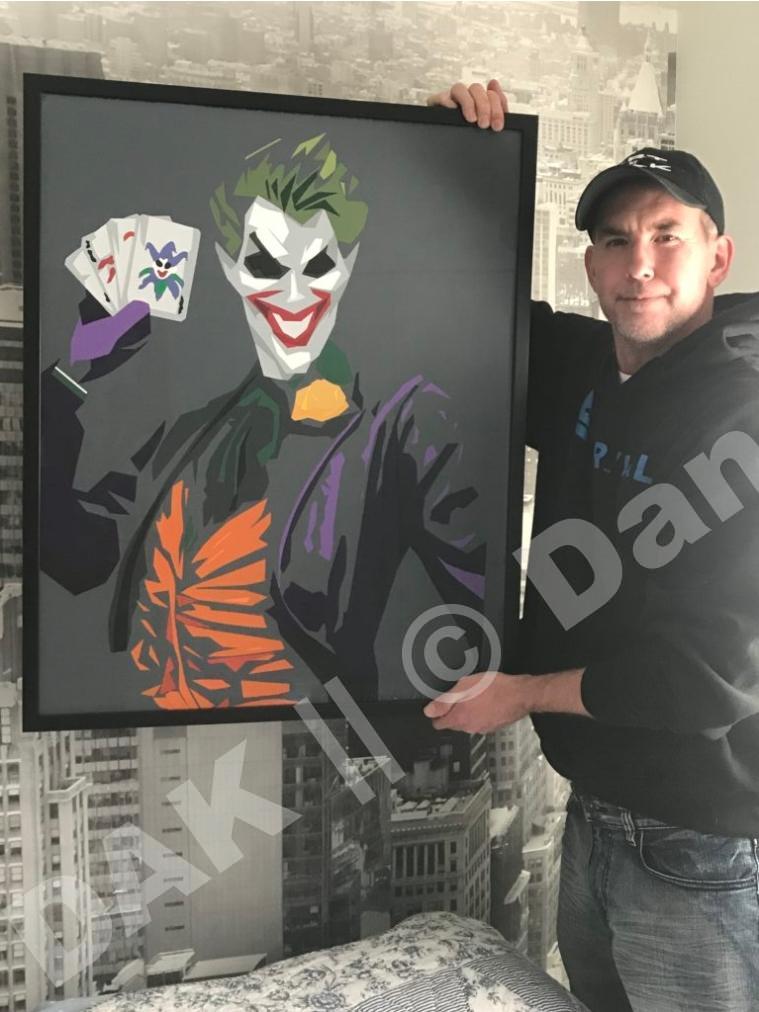 Inspiration
I'm a huge Batman fan. I wanted to pay homage to one of the greatest Villains in history.
Comics, movies, TV or animation I love how long this iconic character has been portrayed. Here is my version of one of the greats. To achieve such crisp lines I used a whole roll of painters tape to produce the look and feel for this painting. I had to let several days go by before i could retape in areas. You can even see heavy lines within this painting of how many layers of paint have built up. Totally worth the time and energy spent on this painting.
Story
A true master criminal with violent, dangerous and homicidal tendencies all for a laugh. His insanely warped sense of humor has made him a true icon and the ultimate villain. You know exactly who it is when you hear the deranged and sadistic laugh.
Size
Acrylic on canvas
Framed in a solid wood, sleek black, modern frame with museum quality glass. This glazing option reduces reflection by over 85% and the lowest possible reflection rating available with UV protection.
This Original is ready to hang on your wall for your viewing pleasure
Date
2018