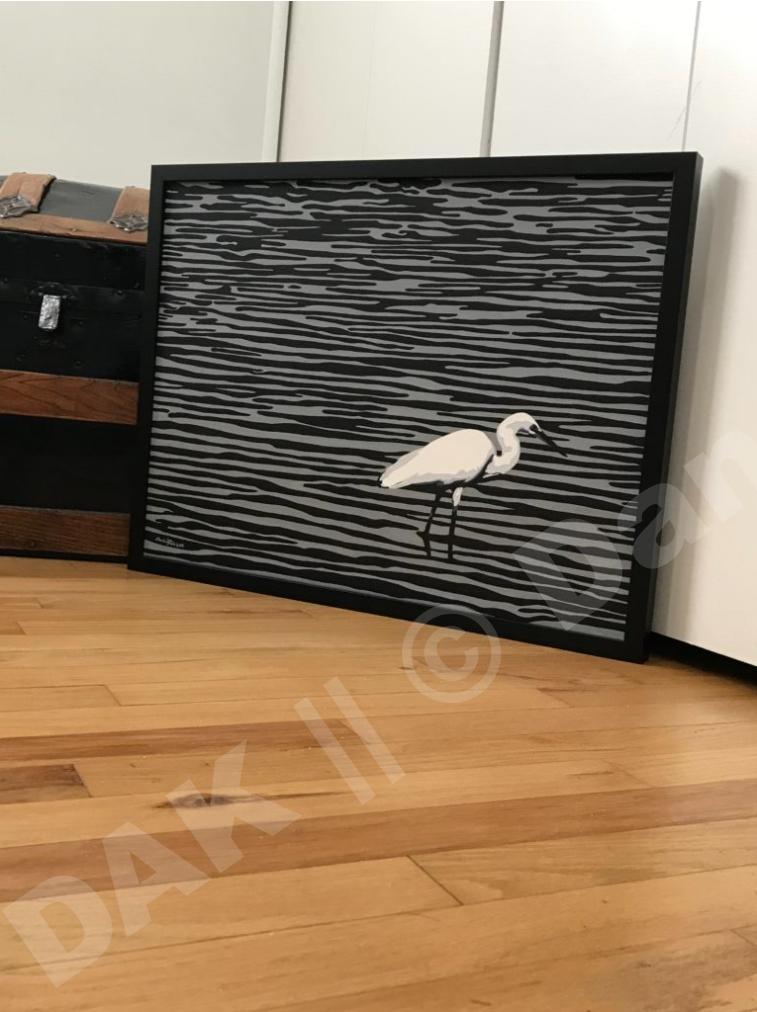 Inspiration
I wanted to see if I could paint water and create movement with a very simplistic approach.
I figured with wildlife it would make more sense.
This painting has me wanting to paint more landscape nature scenes but more stylistic than reality. Mother Earth, in all of her beauty, is very hard to recreate in a realistic form. I find myself wanting to be in the moment when I'm outdoors.
No phone, no texting no social media…just be.
Referenced photograph by throughmyvwfinder.
Story
Scientific name: Ardea Alba
A white wader of calm waters this majestic bird symbolizes that prosperity is near or has arrived.
The tasks are completed that were before you, it's time for a greater one…the next chapter.
Size
18″ H x 24″ W
Material
Acrylic on canvas
Framed in a solid wood, sleek black, modern frame. This Original is ready to hang on your wall for your viewing pleasure.
Date
2019