The Fruits Of One's Labor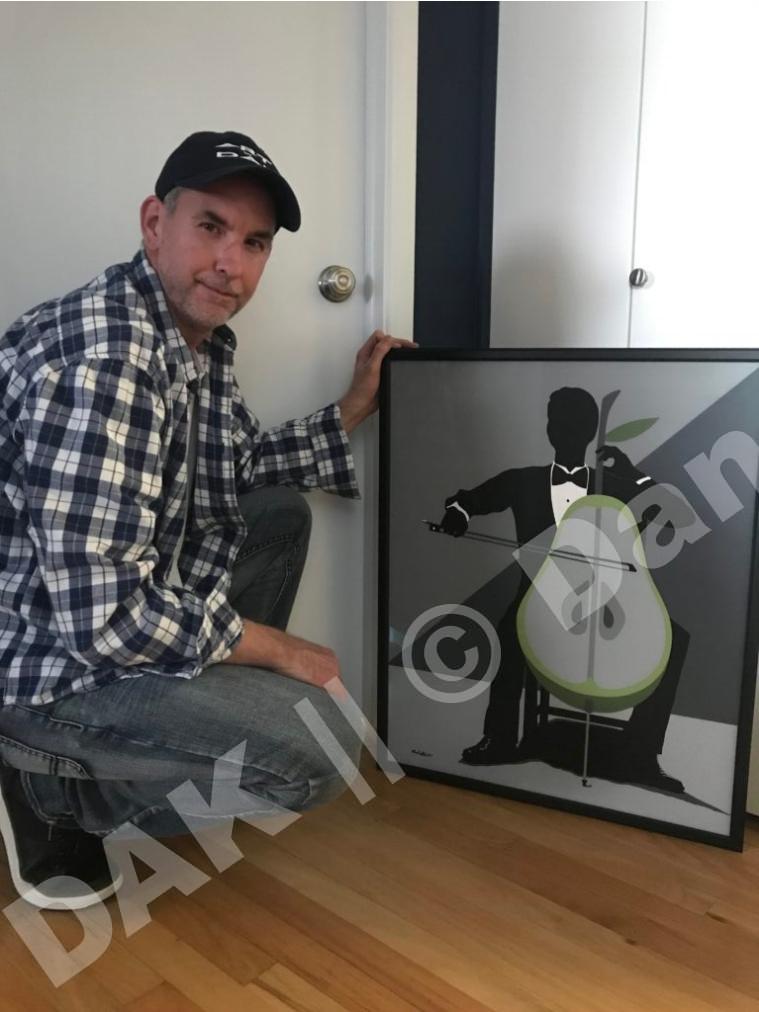 Inspiration
Fruit and music…how do you incorporate the two?
Derivative art.
Many times I'm amazed at how quickly someone can look at something and move on from it.
At times its seems like the viewer doesn't understand just how long someone took to master their craft. They don't see the countless hours, the preparation, the mistakes after mistakes, to get something so precise. The blood, sweat, and tears that go into a finished piece of work. This piece goes out to all of us who do.
Story
My view on surrealism.
A whimsical take playing on one's passion for their love and dedication to their craft.
No one sees the hard work and countless hours spent that is necessary for the end result.
Size
30″ H x 24″ W
Material
Acrylic on canvas
Framed in a solid wood, sleek black, modern frame with museum quality glass. This glazing option reduces reflection by over 85% and the lowest possible reflection rating available with UV protection.
This Original is ready to hang on your wall for your viewing pleasure.
Date
2017