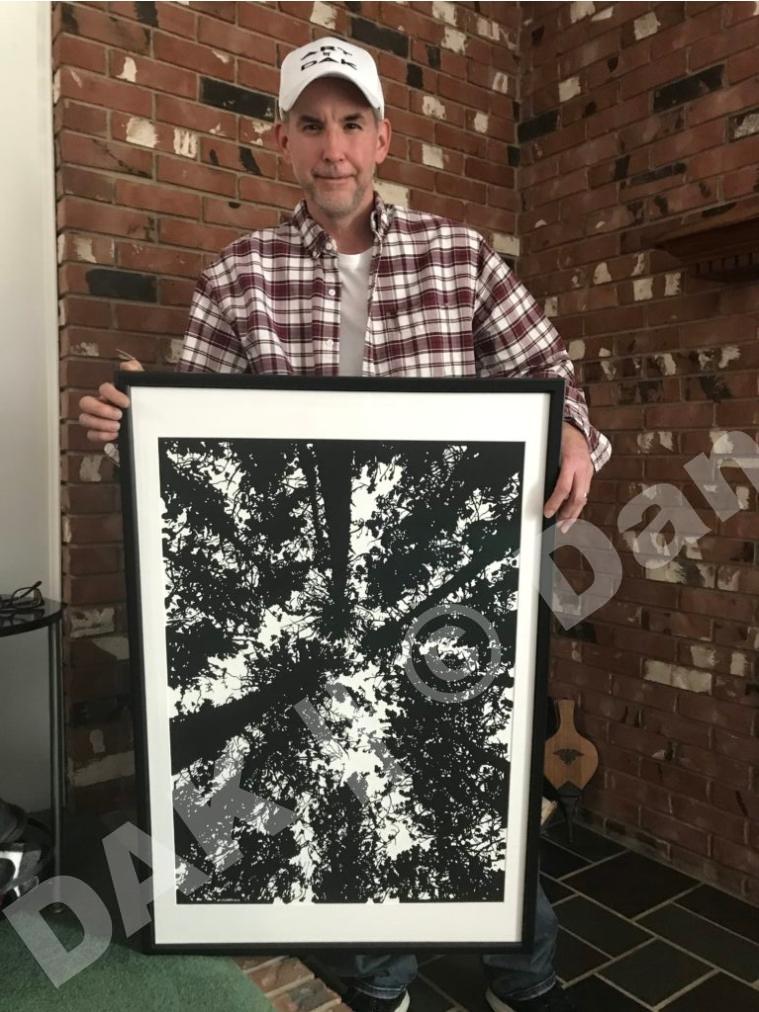 Inspiration
I was attending a funeral, and a friend of mine came up to me and asked me if I could paint this pic he had on his phone. He has a place up north, and on one of his trips out into the woods, he found himself lying on the forest floor looking up at the trees. A sense of calmness came over him as he took in the scenery and silence of the forest. This piece took a long time to paint because I kept messing up the layout of the trees, and to cover black paint with white, was daunting. Many times I had to paint and repaint areas. Many people, when seeing this painting, have told me it reminds them of a Rorschach test.
I just see trees.
Referenced photograph by Greg Delcourt.
Story
Quiet, calm, peaceful. A little slice of heaven. Life moves fast. Remember, always take time to enjoy the little things and appreciate the natural beauty in life.
Size
36″ H x 24″ W
Material
Acrylic on canvas.
Framed in a solid wood, sleek black, modern frame. White mat board around the perimeter with museum quality glass. This glazing option reduces reflection by over 85% and the lowest possible reflection rating available with UV protection.
This Original is ready to hang on your wall for your viewing pleasure.
Date
2016