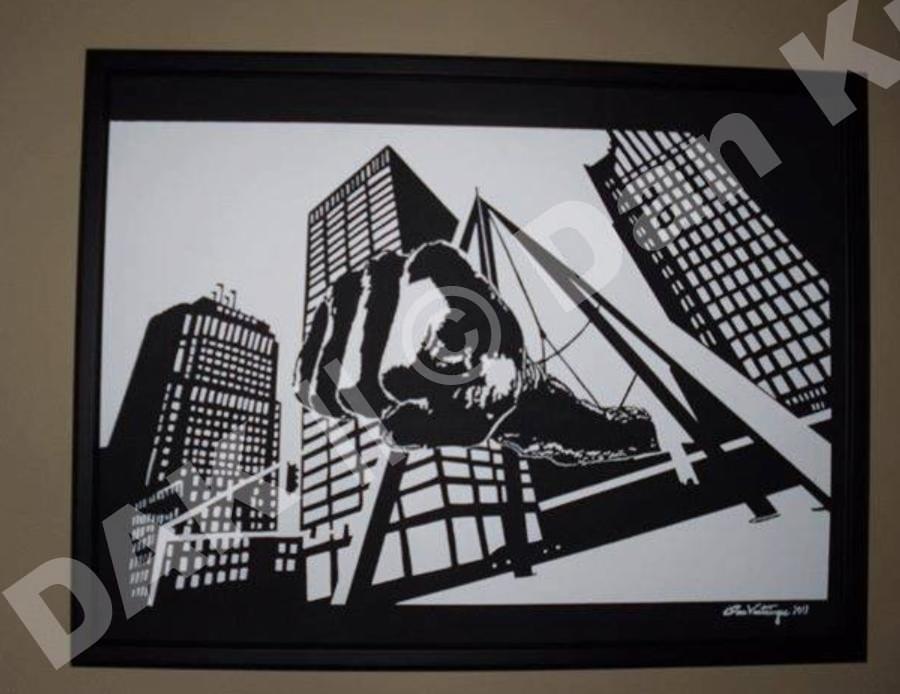 Inspiration
My first commission.
A great friend of mine reached out to me after my first art show and commissioned me to paint this for her husband.
Story
A tribute to an iconic boxer, Joe Louis, in downtown Detroit.
Size
16″ H x 20″ W
Material
Acrylic on canvas
Framed in a solid wood, sleek black, modern frame.
Date
2013