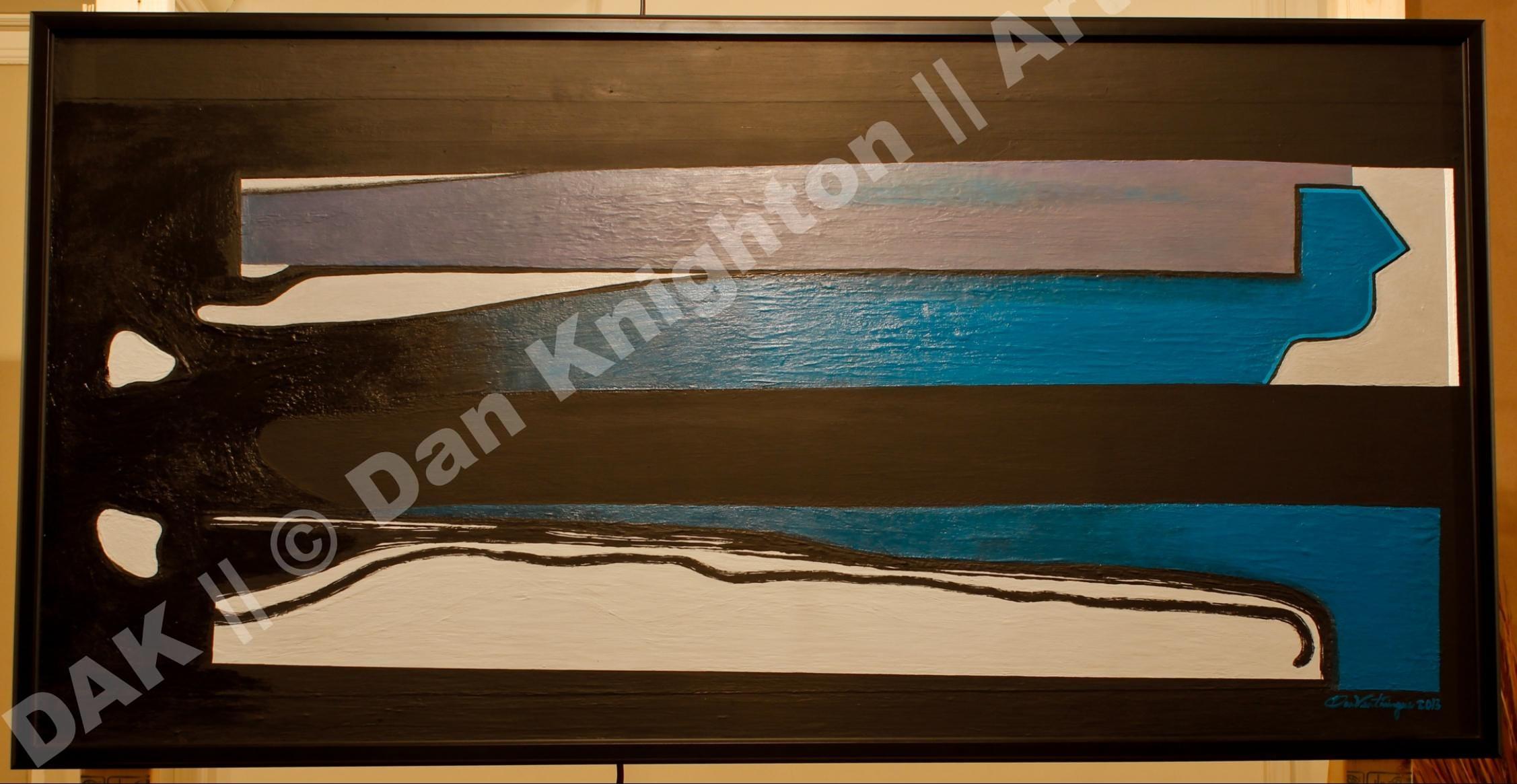 Inspiration
Playing off shapes and shadows.
Blending and straight lines.
How do you show change?
Story
The feeling you get when you're going after whatever you're chasing. It's a race to get to the finish line. Along the way you're twisted and unsure about the end result. Almost losing a part of yourself.
Size
24″ H x 52″ W
Material
Acrylic on canvas
Framed in a solid wood, sleek black, modern frame.
Date
2013