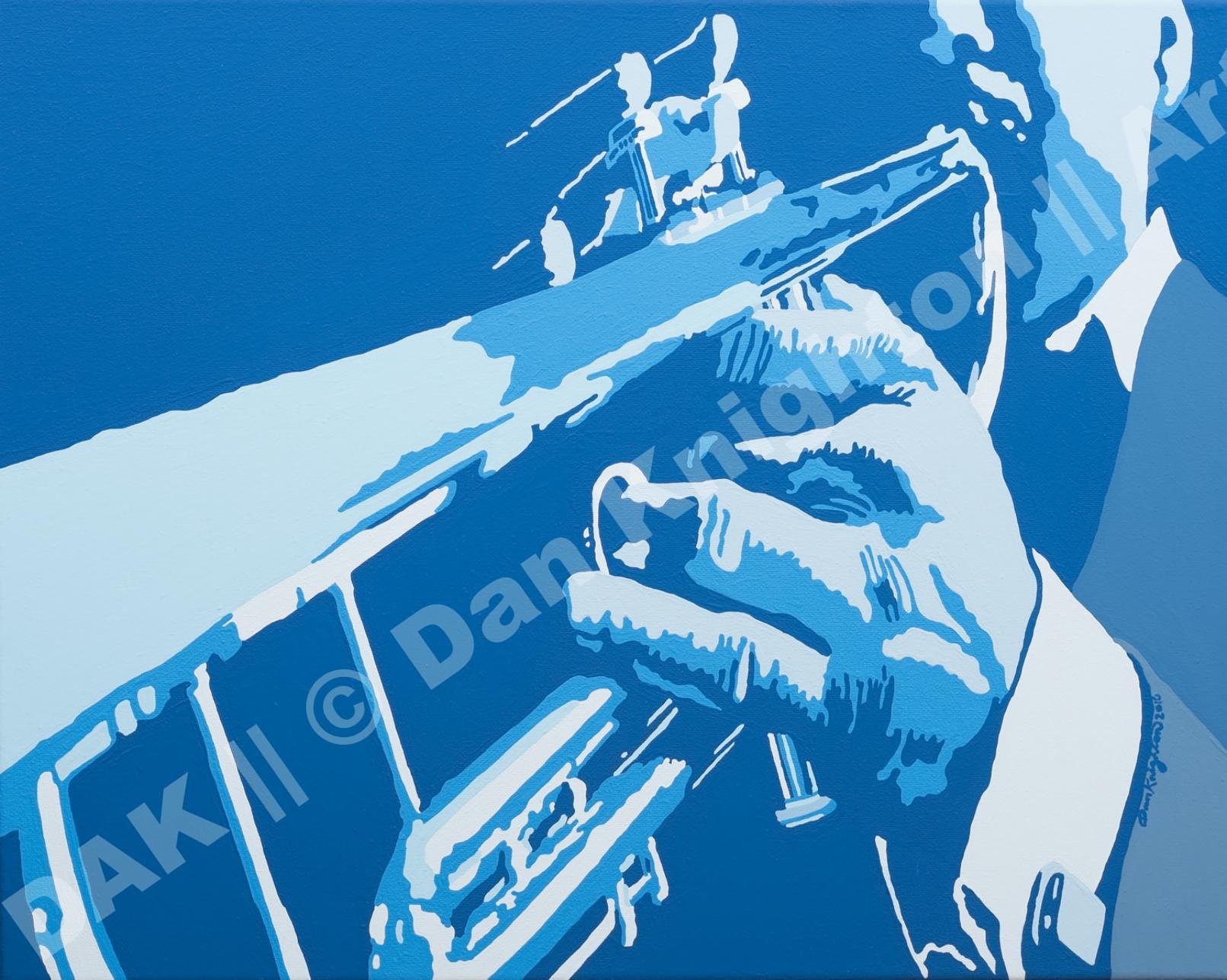 Inspiration
Listening to a lot of music and I found myself wanting to hear more blues and jazz.
I wanted to use one color and found myself gravitating to the color of blue. This painting pretty much painted itself. Long night and good music.
Story
At one point in everyone's life, you just have to sing the blues.
Size
16″ H x 20″ W
Material
Acrylic on canvas
Framed in a solid wood, sleek black, modern frame.
Date
2016