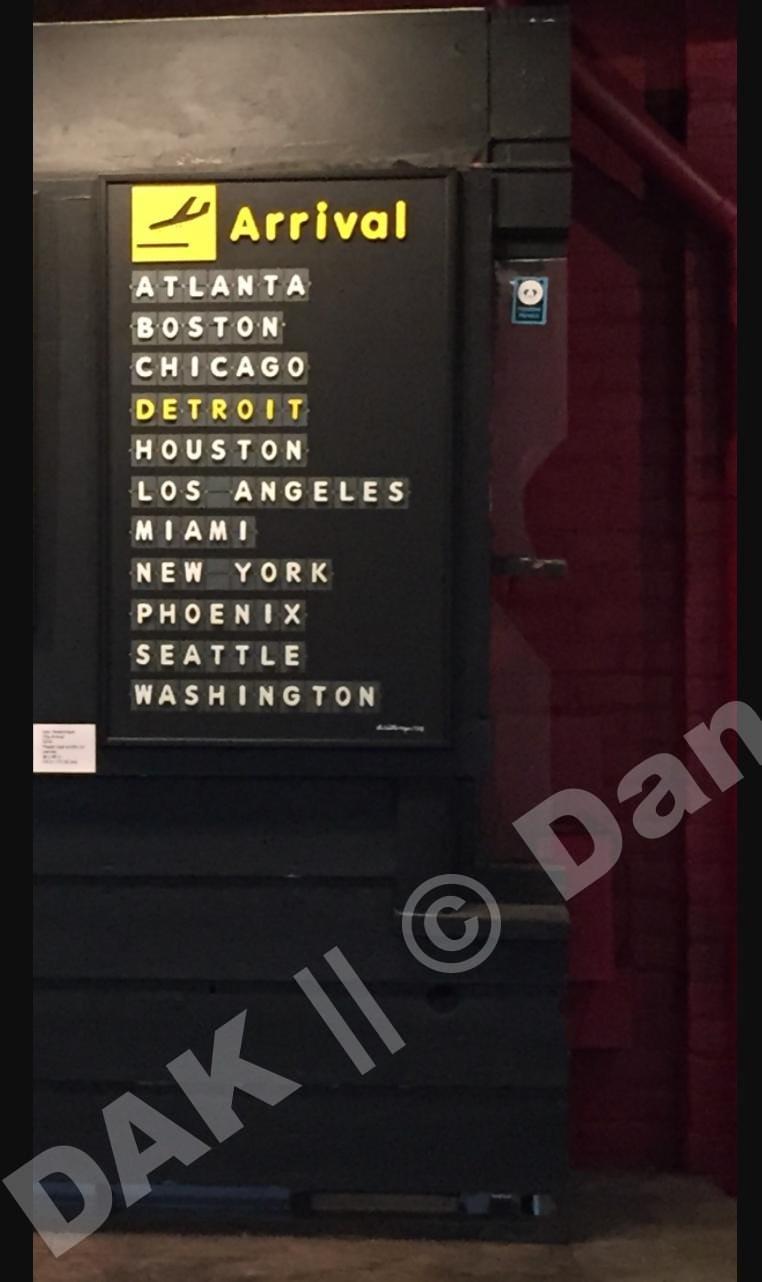 Inspiration
I wanted to create an old style flipping flight schedule that you would've seen in the old airports. I'm from Michigan and wanted to highlight the revival of Detroit. I used plastic magnets and filled them with bondo and glued them on with epoxy. To line them up was near to impossible…once you place the letter down it's pretty much not moving. Fun but stressful piece.
This painting has inspired T-shirts and hoodies.
It also has been used to show gay pride.
Story
It's Detroit's turn to shine. Detroit has arrived amongst these great cities.
Paint Brushes & Multiple Popsicle Sticks Used
Size
48″ H x 30″ W
Material
Acrylic on canvas with mixed media
Framed in a solid wood, sleek black, modern frame.
Date
2015