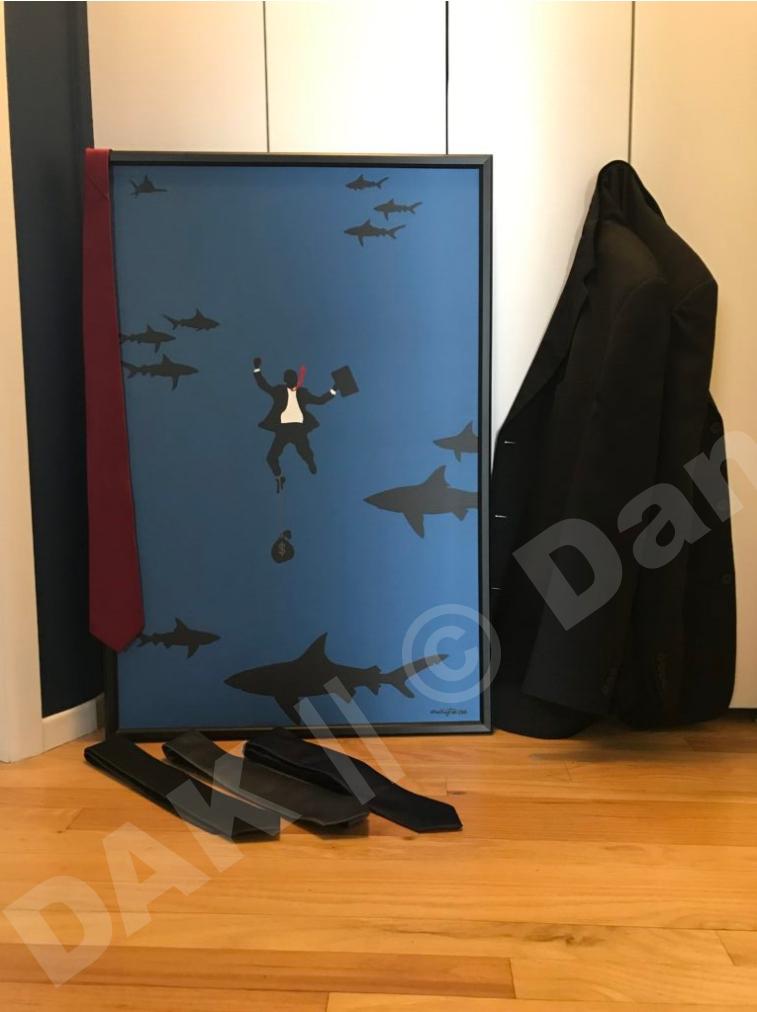 Inspiration
This piece was created during the time when I was establishing the business side of my art journey.
Dealing with attorneys, web developers, accountants, copyrights, designers and so on.
It truly was an eye opening experience of what I didn't know about the business side of art.
Story
In business, everyone wants something from you. If you're not careful, you could become the exact thing you're trying not to become.
Size
36″ H x 24″ W
Material
Acrylic on canvas
Framed in a solid wood, sleek black, modern frame. This Original is ready to hang on your wall for your viewing pleasure.
Date
2016