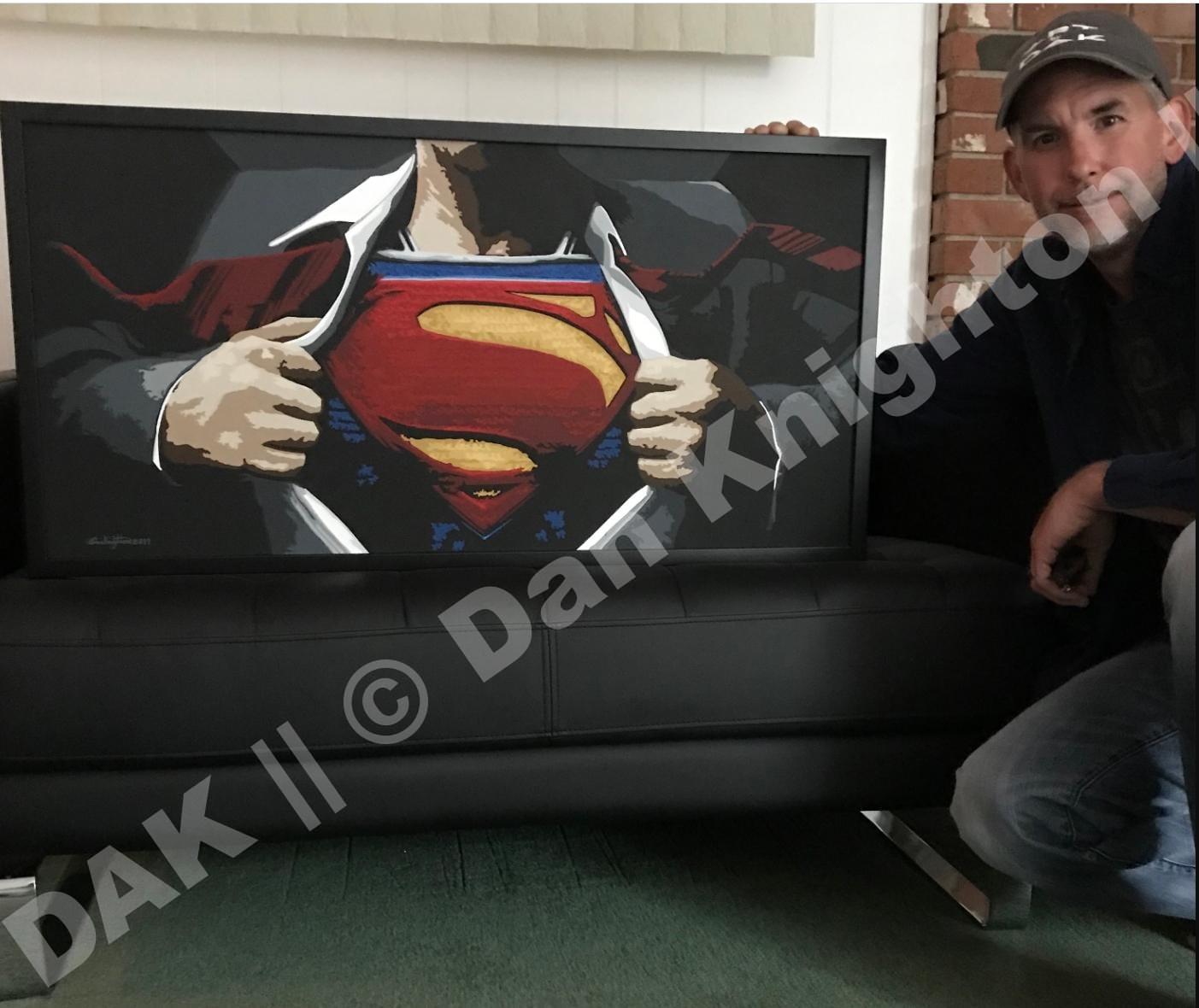 Inspiration
What can I say, it's Superman.
Working with the 3 different shades of red was tricky I had to let them completely dry because of how close they looked when the paint was wet.
I love how the blue, yellow, and red came out.
Story
Created in 1938, Superman is one of the most iconic Superheroes of all time. A true legend that still stands the test of time.
Size
18″ H x 36″ W
Material
Acrylic on canvas
Framed in a solid wood, sleek black, modern frame.
Date
2019