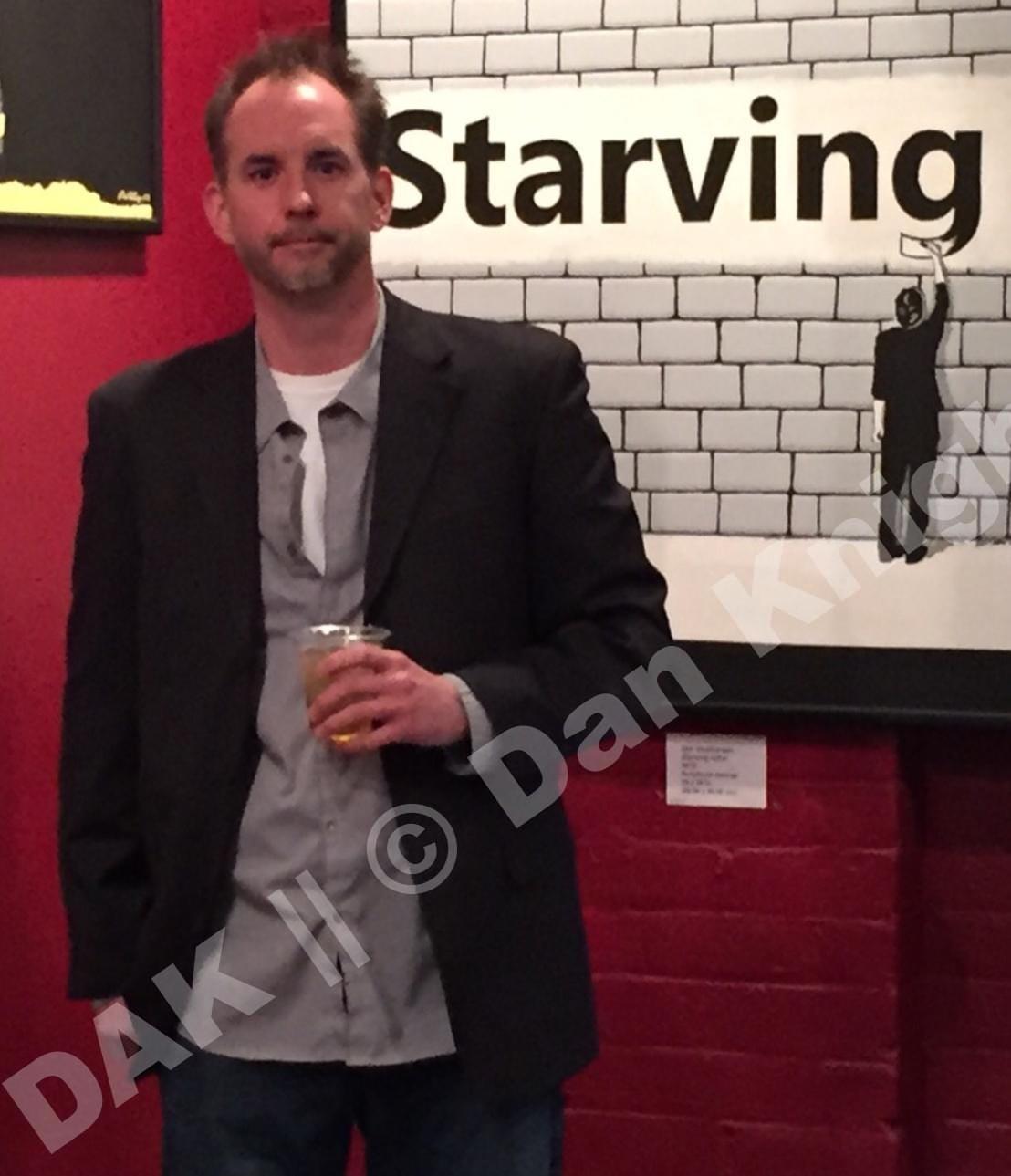 Inspiration
Graffiti art and the city.
Me not wanting to do a Self portrait.
Reflection on how artists can be portrayed.
Story
We've all heard the term "starving artist". When asked to do a self-portrait, this was my creative way of portraying myself and/or any artist chasing their dream.
Size
39″ H x 39″ W
Material
Acrylic on canvas
Framed in a solid wood, sleek black, modern frame.
Date
2013