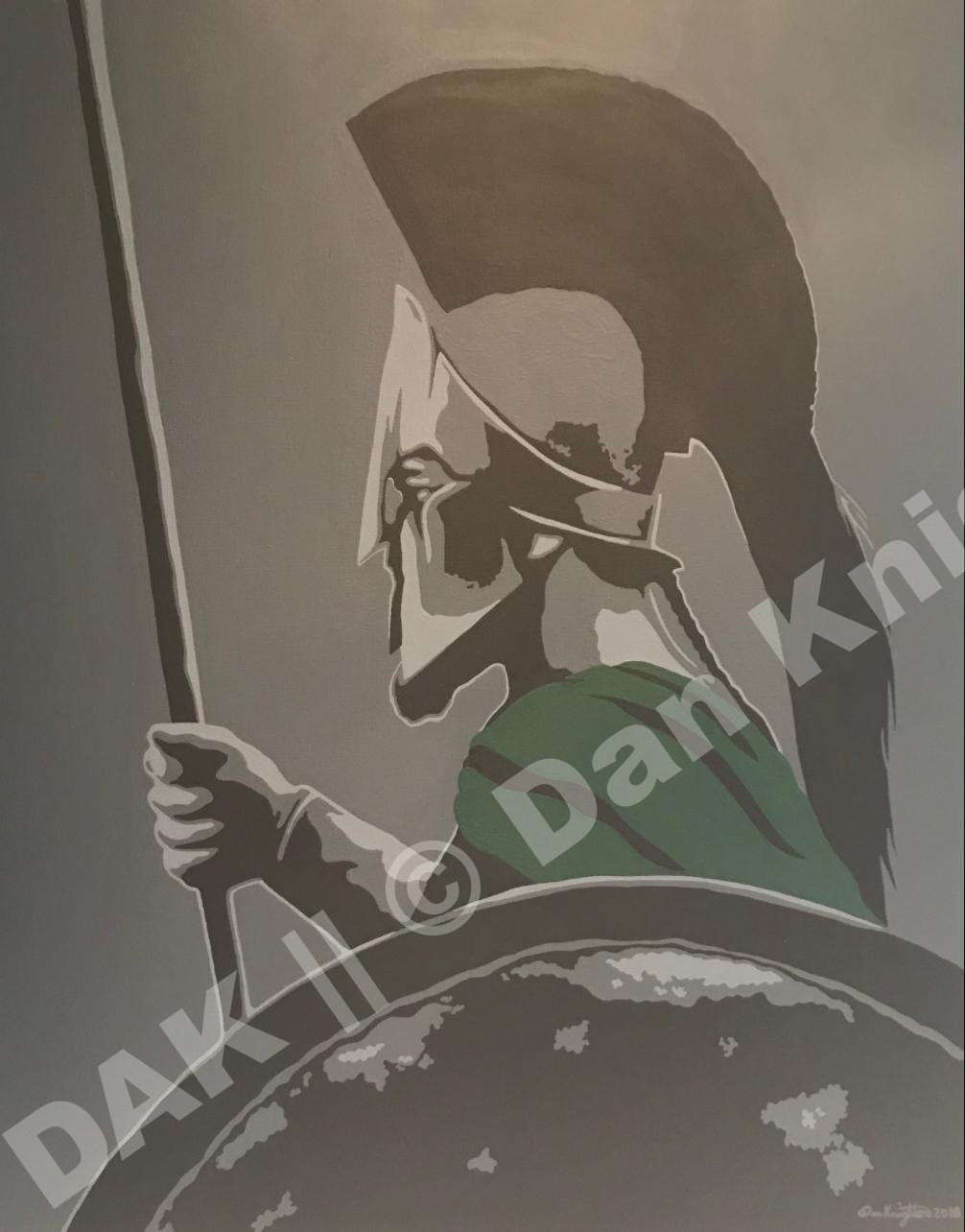 Inspiration
I ended up creating this piece twice.
This is the second version…this has a little more detail and a better cloak.
Story
Strong, Feared, Tough. Born for war, the Spartan fights to the death. He's the Ultimate Warrior.
Size
30″ H x 24″ W
Material
Acrylic on canvas
Framed in a solid wood, sleek black, modern frame.
Date
2018