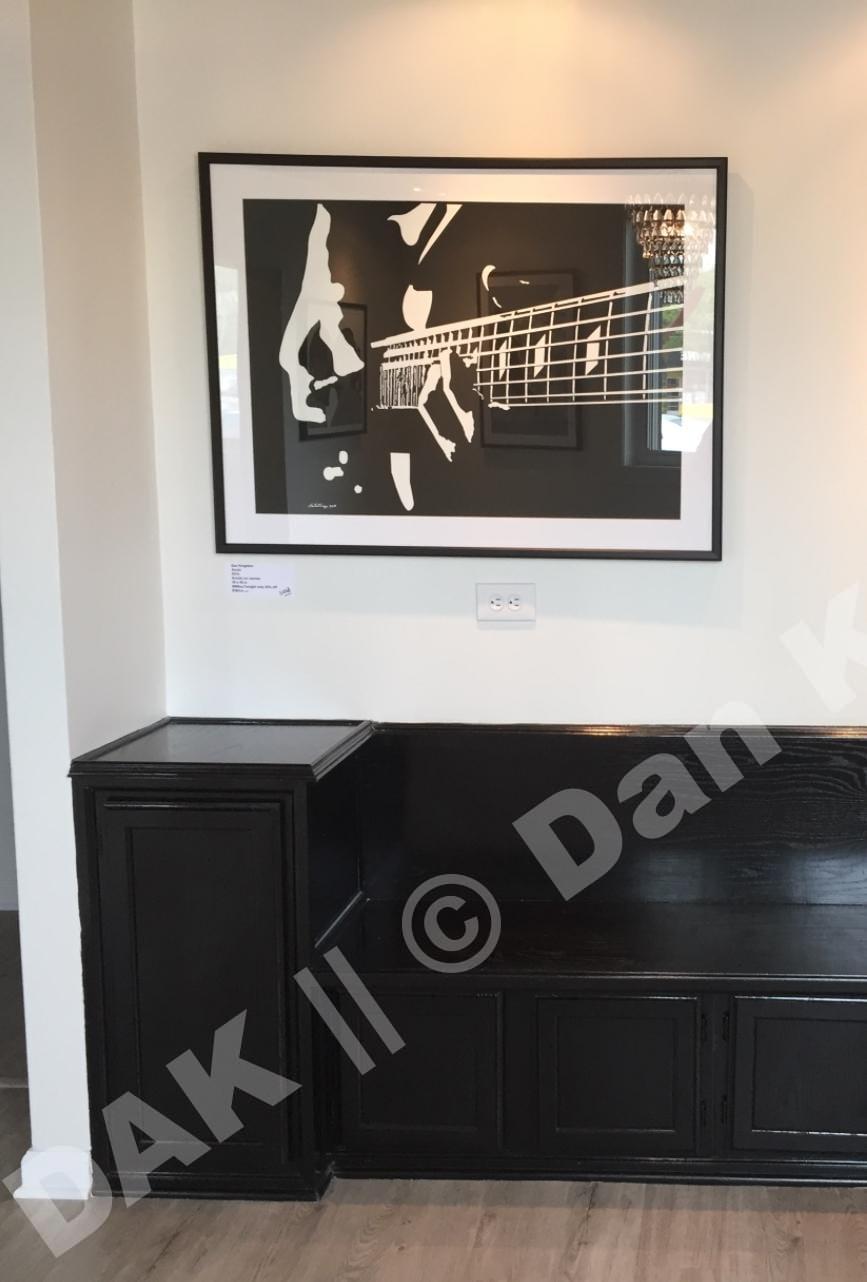 Inspiration
Music always inspires me.
I wanted to play with only 2 colors and see how I could make negative and positive space.
More taping and many coats of white and black to make it just right.
Story
Making the guitar sing. Becoming one with it. Bearing your soul.
Size
30″ H x 42″ W
Material
Acrylic on canvas
Framed in a solid wood, sleek black, modern frame.
Date
2014