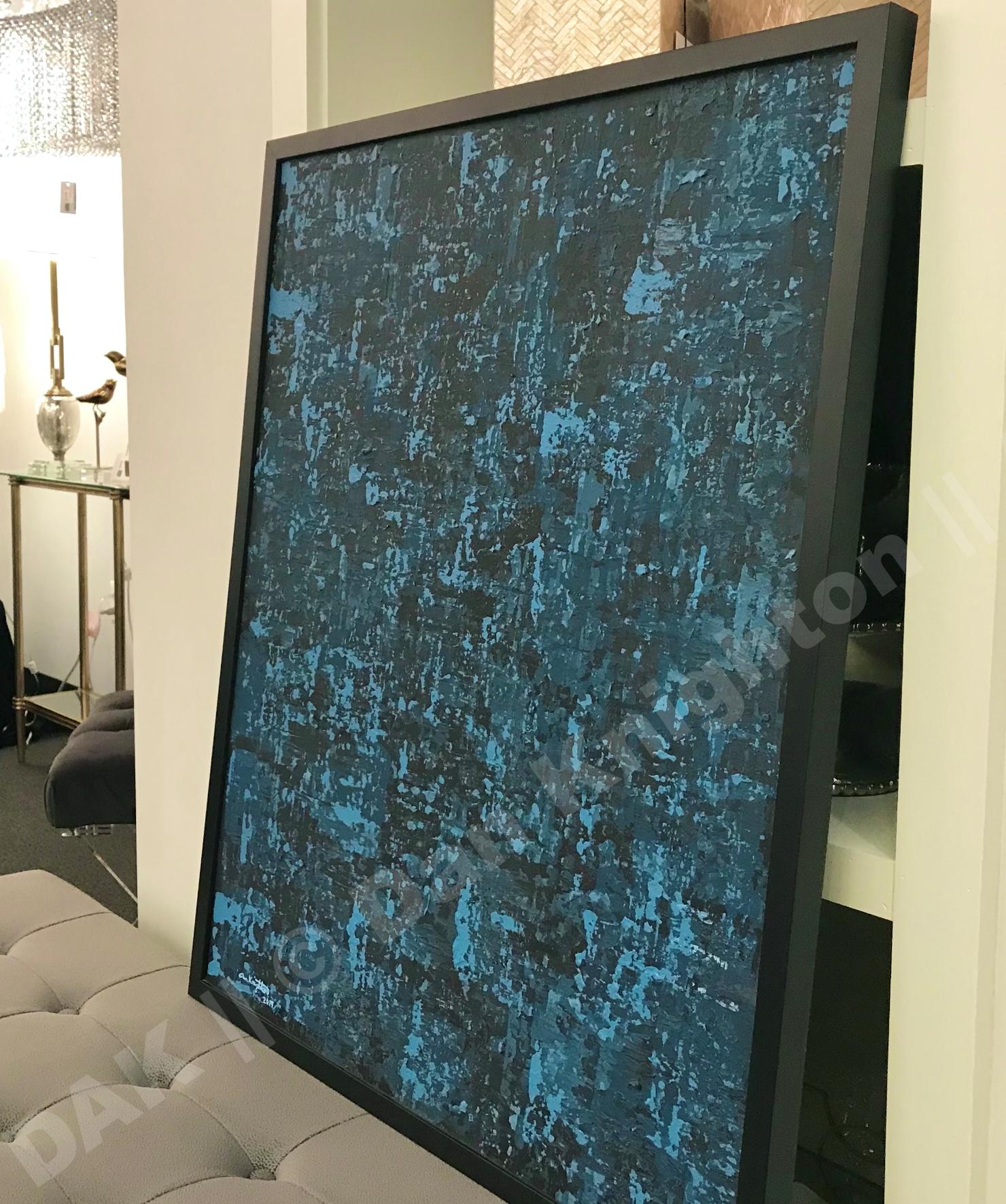 Inspiration
Listening to a lot of music that seemed to have the word blue in it. I like how blue can have so many meanings, feelings and references. When I look at this painting from time to time it reminds me of The Matrix.
Story
The Blues can come on quickly. Memories that fill our mind can cast dark shadows. It's a struggle…It's real.
Paint Brush (and a palette knife) Used
Size
30″ H x 24″ W
Material
Acrylic on canvas with flexible modeling paste
Framed in a solid wood, sleek black, modern frame. This Original is ready to hang on your wall for your viewing pleasure.
Date
2019