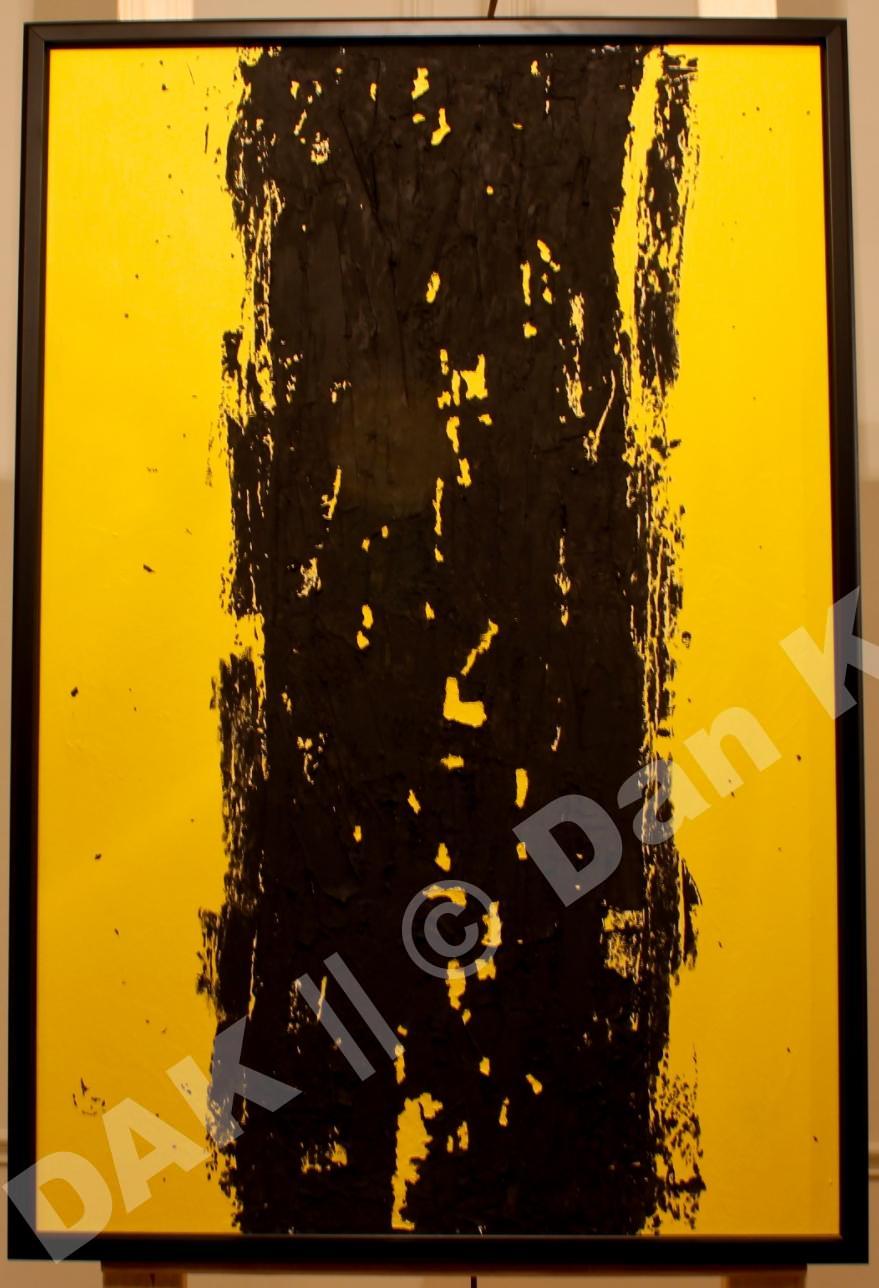 Inspiration
One of my very first piece's using texture.
I used spackling on a raw canvas and painted everything after. I don't recommend this option.
Story
This piece is an abstract interpretation of never giving up. The black represents what you are going through or what is holding you back. The yellow surrounds and rips through the black symbolizing the break through.
Paint Brushes & 1 Putty Knife Used
Days To Complete (I had to let the spackling dry completely)
Size
36″H x 24″W
Material
Acrylic on canvas with spacklings
Date
2011