Portrait of Stained Glass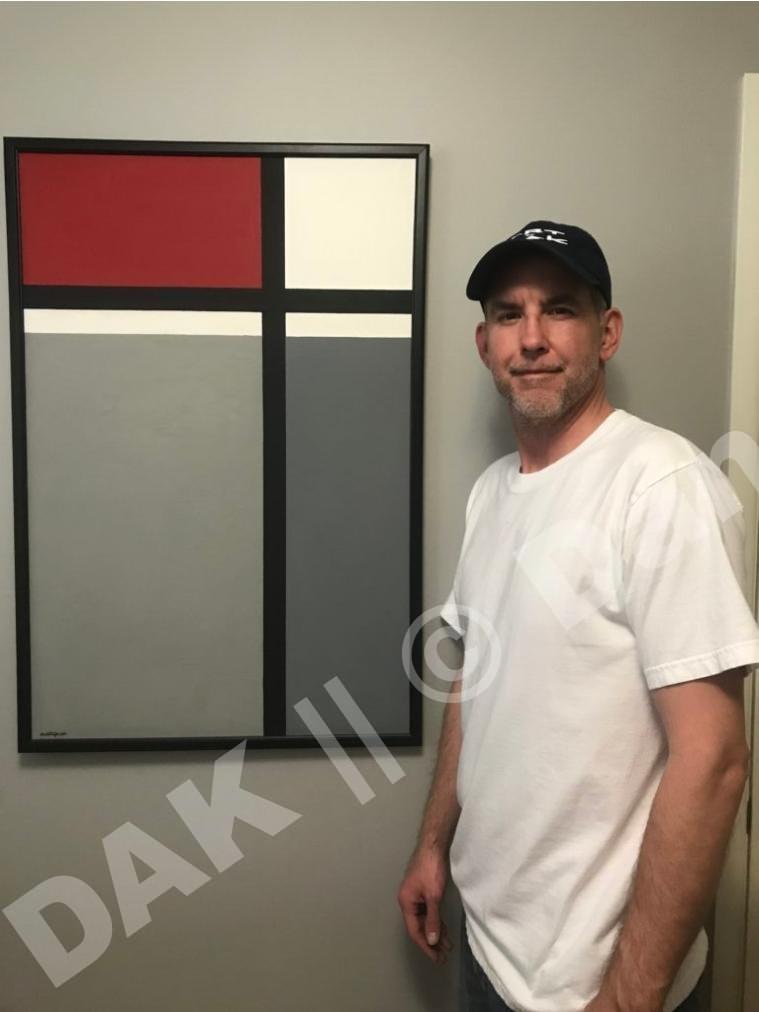 Inspiration
I was born and raised Catholic. I remember early on in my childhood going to church every Saturday with my Grandma. I always have been drawn to religion and the effects it has on our culture and soul. To recreate such a meaningful and impactful piece, with only shapes and colors was truly a difficult task. How do you capture such a profound and extremely Biblical piece that has been captured by many artists time and time again? Answer…simple and pure.
Story
This piece is an abstract interpretation depicting the crucifixion of Christ. Red for the passion and blood of Christ. White for purity. Grey, 2 shades symbolizing the sorrow and sins of mankind.
Size
36″ H x 24″ W
Material
Acrylic on canvas
Framed in a solid wood, sleek black, modern frame. This Original is ready to hang on your wall for your viewing pleasure.
Date
2011