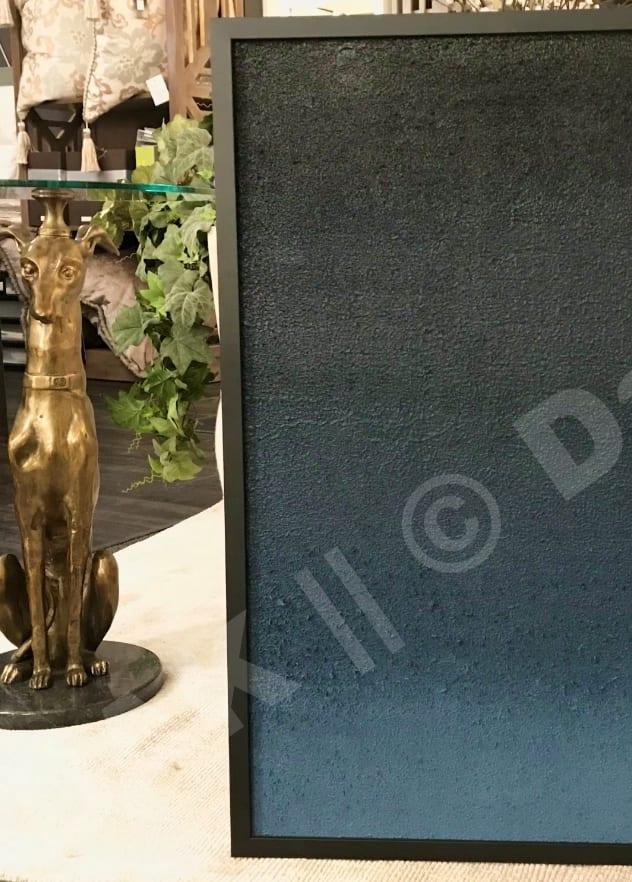 Inspiration
I've always been fascinated with storms and the weather. How nature can be cruel and relentless but yet, harmonious and calm the next. This is my approach to create the feel and beauty of a storm in an abstract approach.
I find it extremely hard to paint nature and landscapes. So how do you improve on what Mother Nature creates? When creating this piece, I used only four colors and blended the paint to create the storm. Then, to give it a textured look, I used flexible modeling paste and slapped a palette knife into the paint and paste to produce a subtle lifting of the material.
Story
The sky turns dark; the air has shifted; you can smell the rain as it comes blowing in. Waves of emotion come crashing down. Are you lost, or is this, your Perfect Storm?
Size
30″H x 24″w
Material
Acrylic on canvas with flexible modeling paste.
Framed in a solid wood, sleek black, modern frame. This original is ready to hang on your wall for your viewing pleasure.
Date
2020