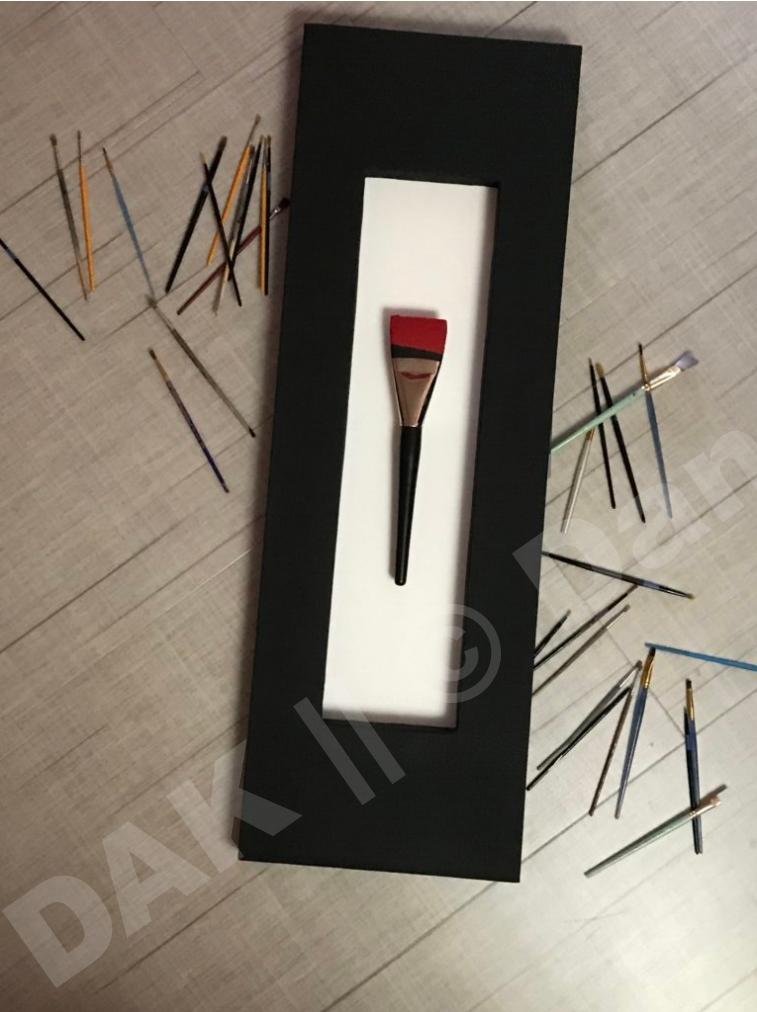 Inspiration
I bought this odd canvas a couple of years ago not knowing exactly what I was going to paint.
I had it resting against a wall with other canvases passing it countless times through the years.
One day out of the blue, it just came to me. Probably…because i constantly hold a brush.
Story
Everyday I paint. If I don't, I miss it.
Every creation I leave a little bit of my heart and soul. I'm happy to give it, I just hope you love it.
Size
Outside dimensions 36″H x 12″W
Inside dimensions 24″H x 6″ W
1 1/2″ thickness.
Material
Acrylic on canvas with flexible modeling paste.
11 1/2″ Artist Brush
Date
2020