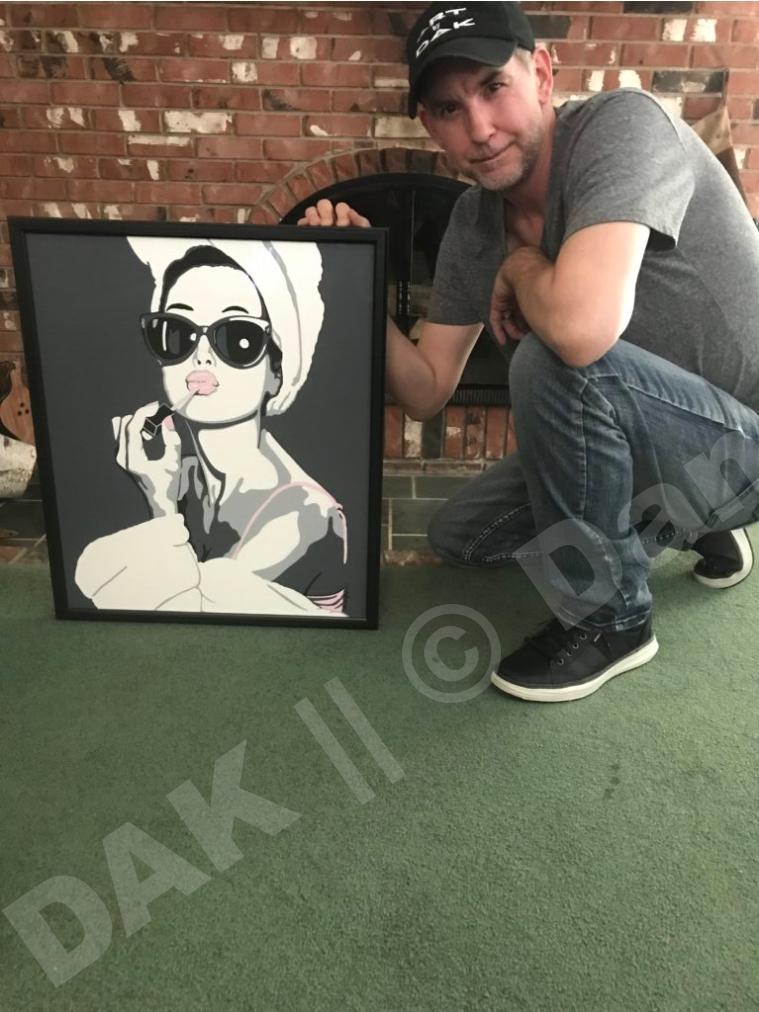 Inspiration
This was one of my four paintings where I specifically painted portraits for a Gallery showing. The theme for this call for art was Portraits.
This was one of my first times entering into a Gallery showcase. I'm very fascinated by how woman "get ready" to go out and how they can look beautiful in any setting. The glasses seal the deal on how I imagine a movie star preps for the camera or just a night out.
Story
The leading Lady. Another day of being someone else. The limelight, the glitz, the glamour, the pampering, the beauty. I'm ready for my close-up.
Size
24″ H x 20″ W
Material
Acrylic on canvas
Framed in a solid wood, sleek black, modern frame with museum quality glass. This glazing option reduces reflection by over 85% and the lowest possible reflection rating available with UV protection.
This Original is ready to hang on your wall for your viewing pleasure.
Date
2017