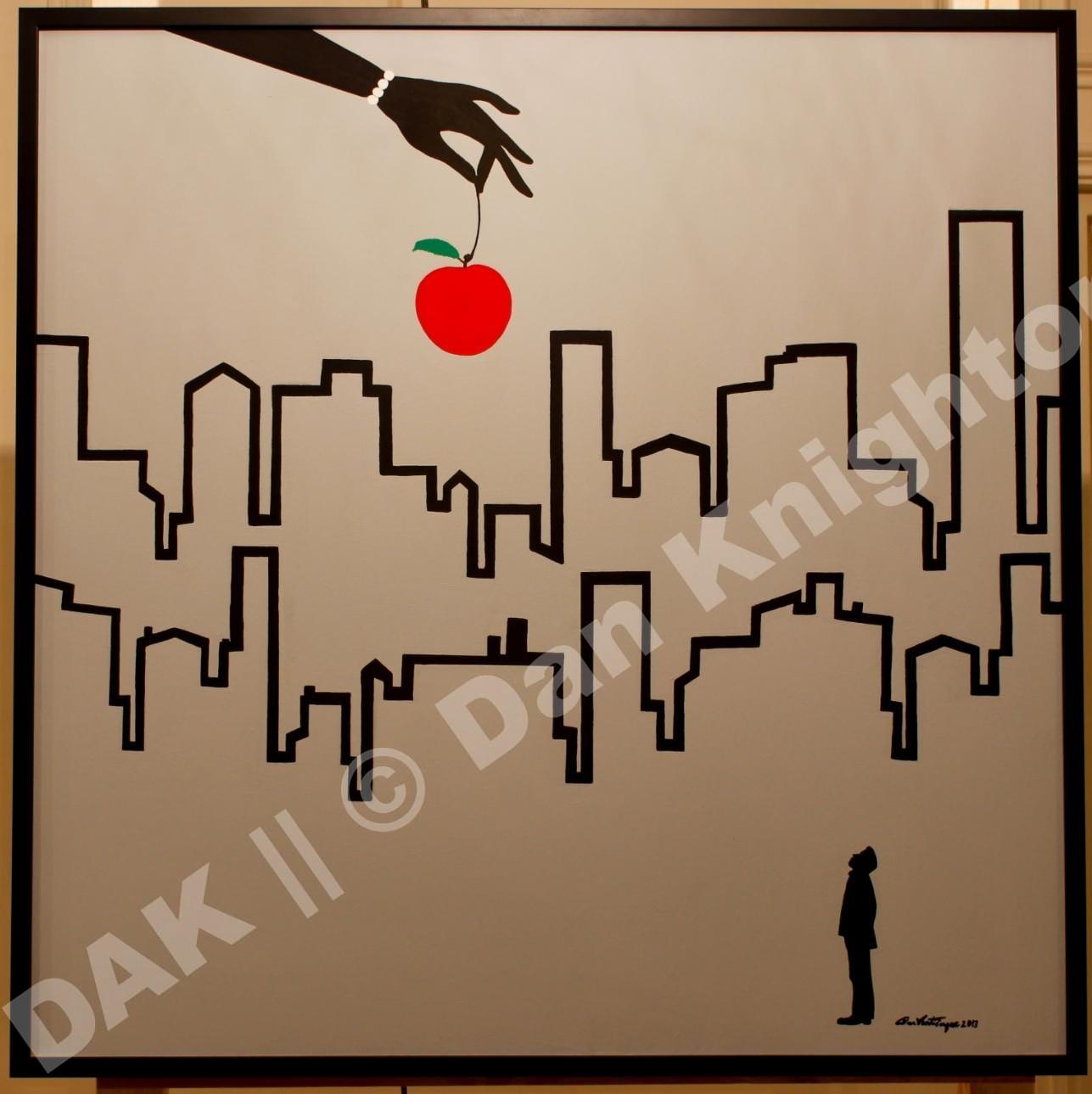 Inspiration
I wanted to do a cityscape painting.
I had an idea to stain the canvas to give it a watercolor look…It didn't go quite right. The canvas already had gesso on it and basically rubbed right off. Gray was a great alternative for the background color. One of my favorites
Story
Two part interpretation. A play on the classic Adam and Eve or a young entrepreneur ready to make his claim in the Big Apple.
Size
36″ H x 36″ W
Material
Acrylic on canvas
Framed in a solid wood, sleek black, modern frame.
Date
2013