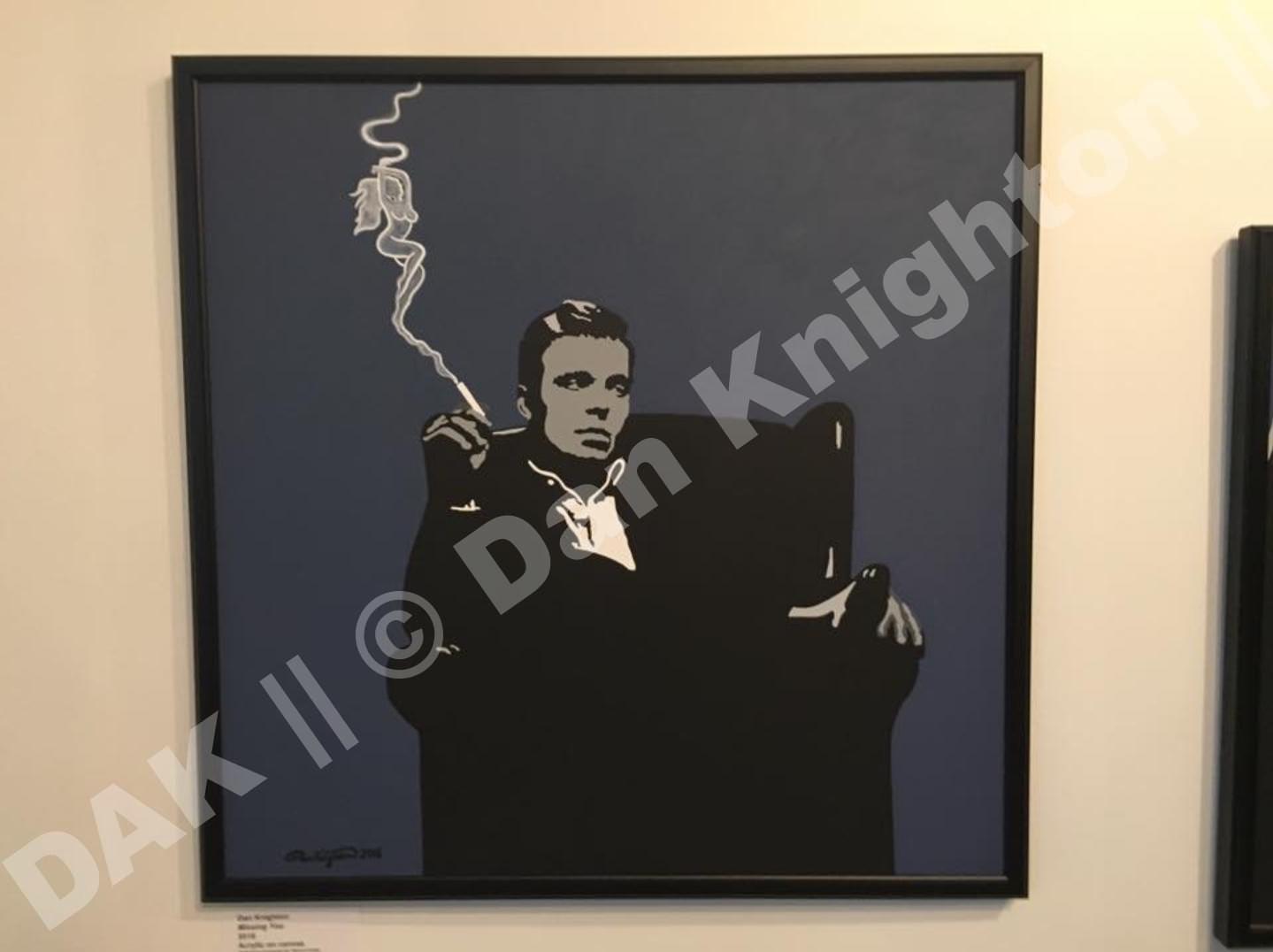 Inspiration
Looking through images on social media and came across this amazing photograph and I had to paint it. I added the smoke that makes a woman…this sparked the series. The concept behind the series was to depict a couple in a life changing event from two different perspectives.
This became a series I did with 3 different photographers.
(Missing You, Here And Now, The Morning After)
Story
You are always on my mind. Day and Night.
Referenced photograph by Ysbrand Cosijn.
Size
28″ H x 28″ W
Material
Acrylic on canvas
Framed in a solid wood, sleek black, modern frame.
Date
2016