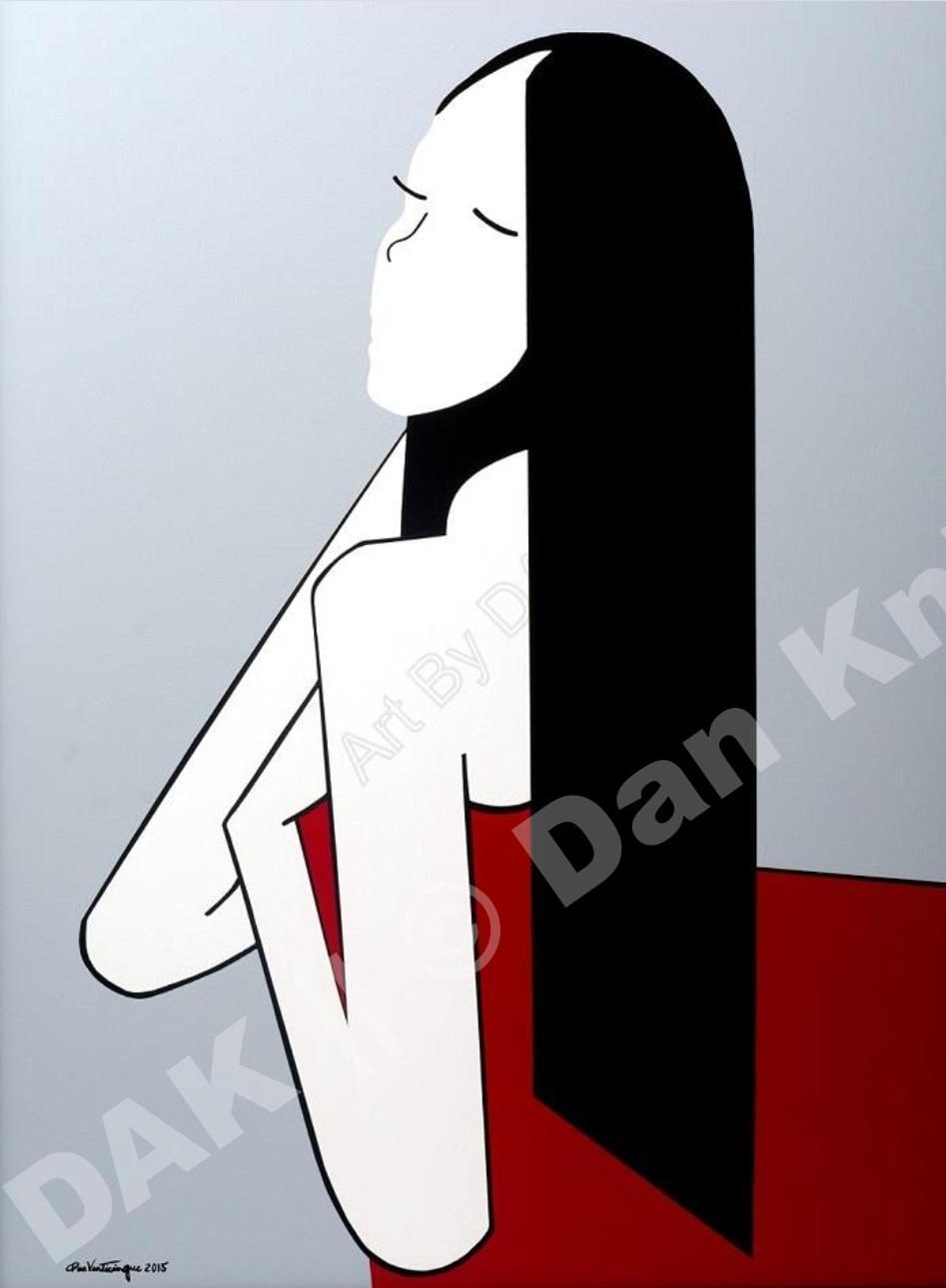 Inspiration
Magazines and the female form.
Learning how to paint simple forms to produce a big impact. Red is always tough to paint and the outline was tough on her elbow.
Story
If you can't love yourself, you can't love anything else. Embrace yourself and love you.
Size
40″ H x 30″ W
Material
Acrylic on canvas
Framed in a solid wood, sleek black, modern frame.
Date
2015