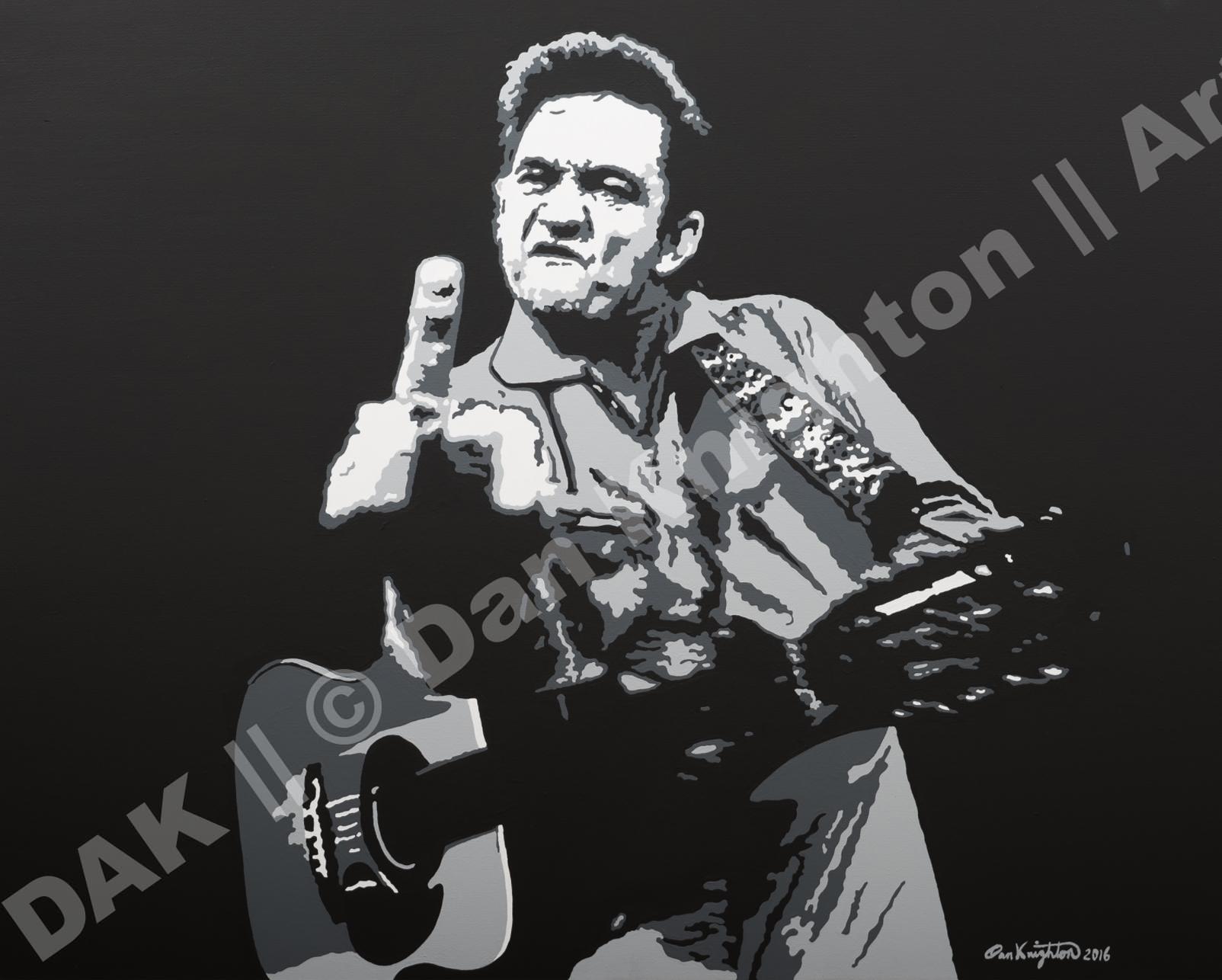 Inspiration
I was due to paint another Musician. I just saw Walk The Line (the movie) and listened to some old Johnny Cash and wanted to recreate this iconic pose.
Story
"Hello, I'm Johnny Cash"
Size
24″ H x 30″ W
Material
Acrylic on canvas
Framed in a solid wood, sleek black, modern frame.
Date
2016