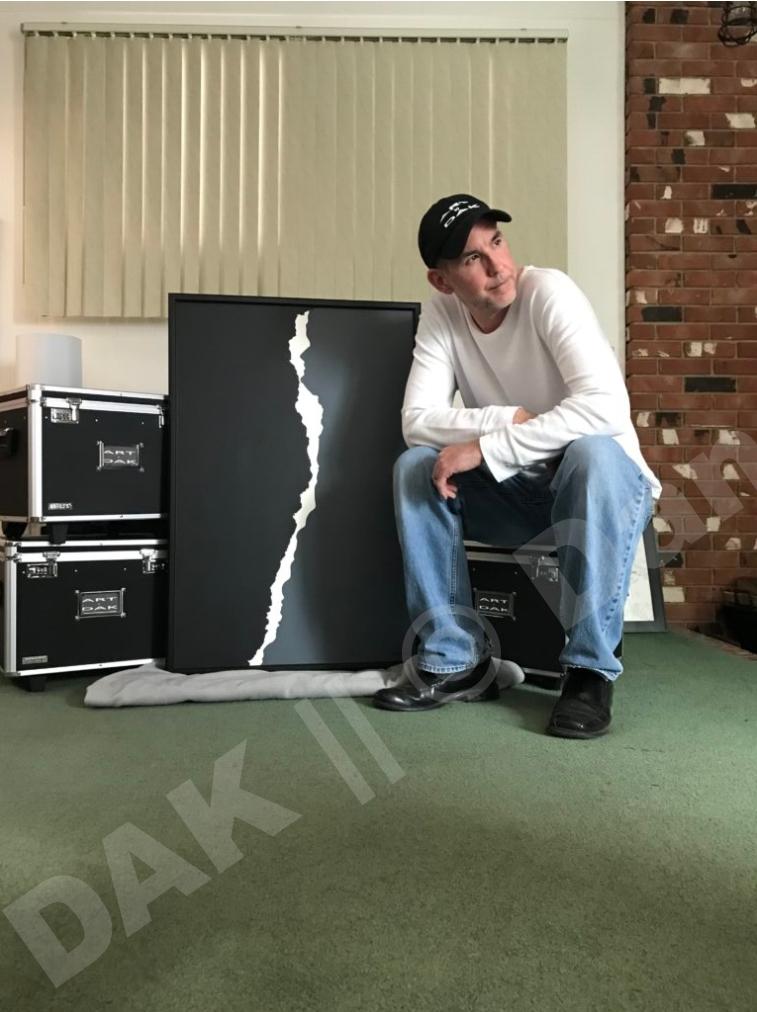 Inspiration
I remember coming up with this idea when I was tearing up old paperwork to burn. I was going through files and ripping up old documents that I didn't need anymore. I became engrossed every time I tore a piece of paper and how it tore differently. One piece I tore came out pretty much how I painted this piece. I found the torn pieces of paper made faces. Inspiration can hit…even when you are doing mundane stuff that doesn't seem so important.
Story
The walls seem to be closing in on you. Despair, Disbelief, Self-doubt. It's time to find the strength within to move forward. It's time to listen to the positive voice and own your destiny.
Size
36″ H x 24″ W
Material
Acrylic on canvas
Framed in a solid wood, sleek black, modern frame. This Original is ready to hang on your wall for your viewing pleasure.
2017