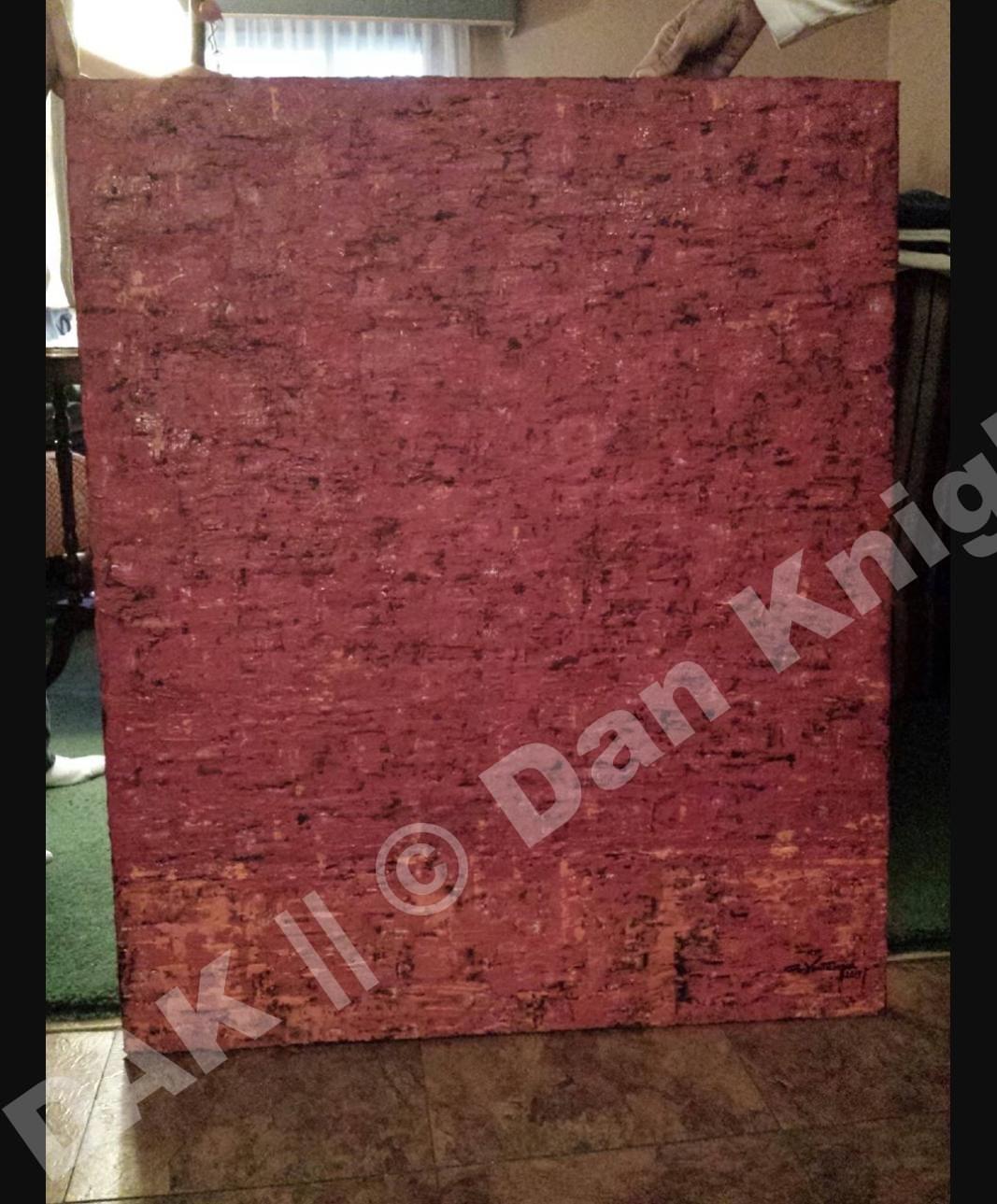 Inspiration
My good friends commissioned me to paint something for them. The only stipulations, no realistic fire or fire fighter and nothing directly firefighting related. He's a Firefighter.
Multiple layers of texture and paint on top of paint. I wanted to create an abstract feel of wood burning without it look like wood burning.
Story
Warmth. Burning. The heat inside asking to be put out before it becomes too much.
Paint Brushes and a spackling knife Used
Size
36″ H x 30″ W
Material
Acrylic on canvas with spackling and flexible modeling paste.
Framed in a solid wood, sleek black, modern frame.
Date
2013