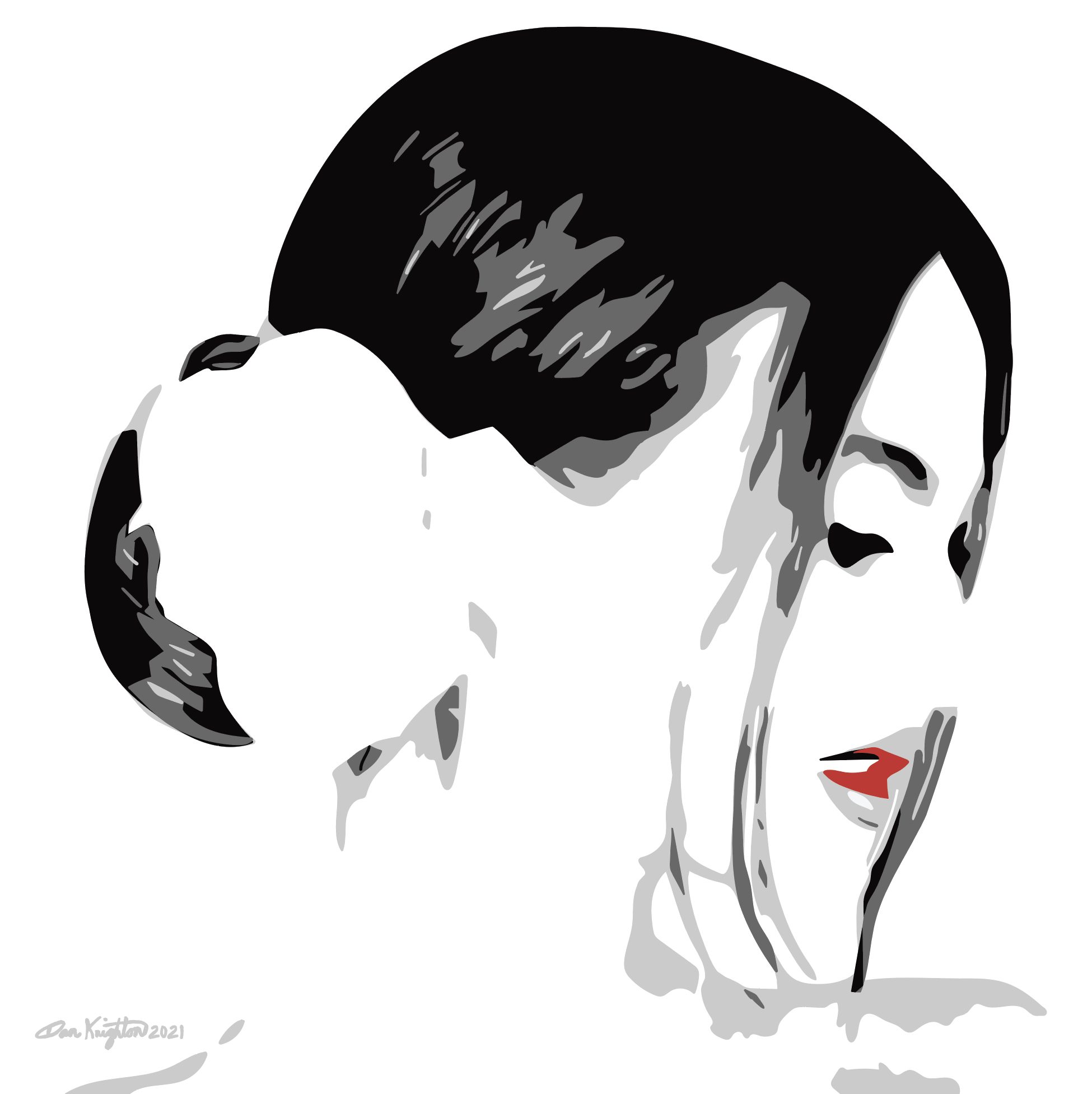 Inspiration
The painting can be interpreted in two ways. One, the victim of a lie, or two the person telling the lie. A double meaning where the viewer gets to decide which way, they see it.
I was getting hung up on doing super detailed paintings, so I decided to do very little detail and focus more on the essence. Negative space and simple lines with just a pop of color to create a big impact is sometimes all you need. The subtleness and the way she is looking down was the primary focus.
Story
You know what you did. It won't happen again. You know where you've been, and with whom. Lies, Lies, Lies…It's written all over your face.
Do you think I'm a fool? But there's something that makes me want to believe you…I just can't help it, I'm in too deep.
Size
20″ H x 20″ W
Material
Acrylic on canvas
Framed in a solid wood, sleek black, modern frame.
Date
2021