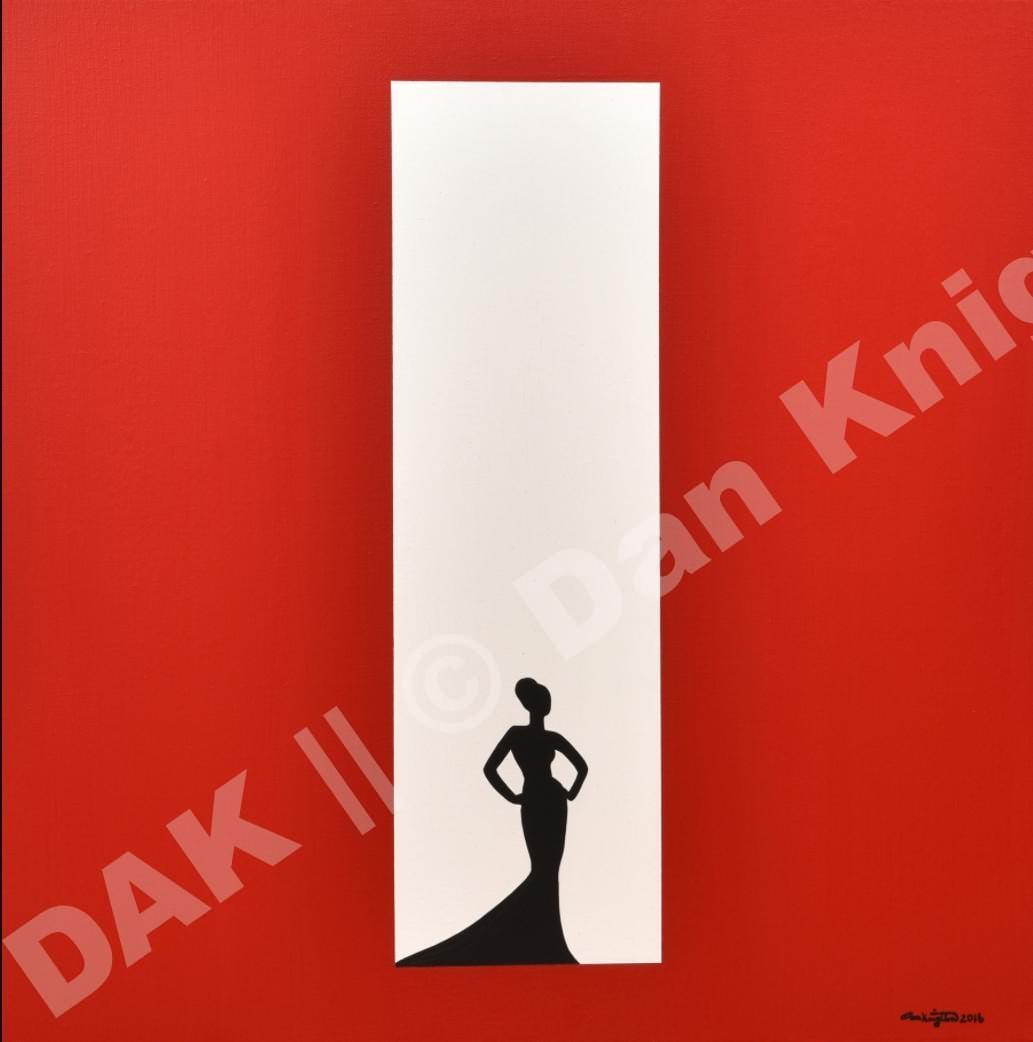 Inspiration
Playing around with silhouettes and how you can make them powerful. Old Hollywood. Do you see the letter I ?
Story
Strong. Sexy. Confident. Beautiful. Courageous. Glamorous. Intelligent. Graceful. Fearless. Classy. Sophisticated. Ravishing.
She owns the room. She is every bit, a woman.
Size
24″ H x 24″ W
Material
Acrylic on canvas
Framed in a solid wood, sleek black, modern frame.
Date
2016