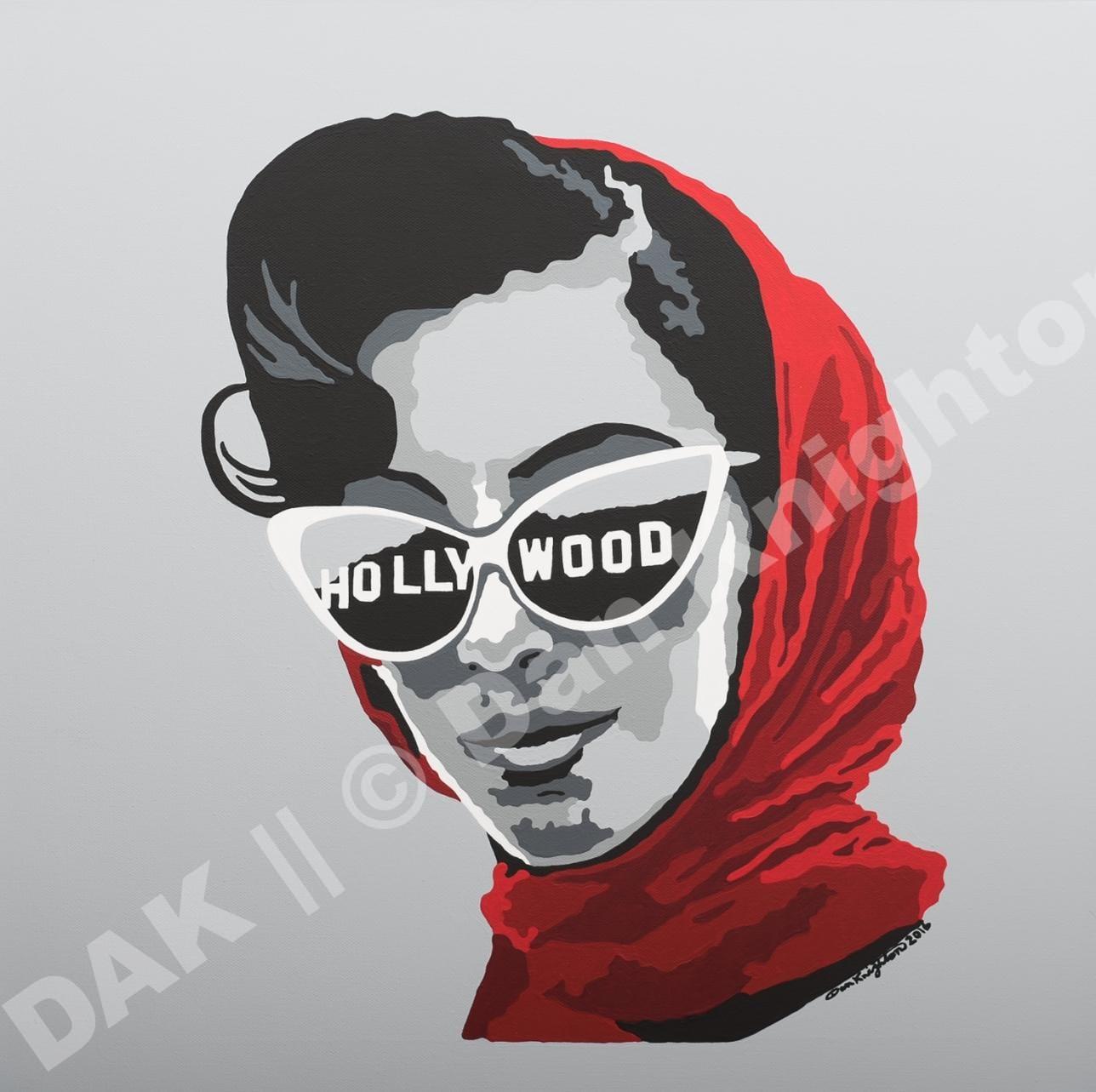 Inspiration
I wanted to pay tribute to Old Hollywood.
I had a good friend help with the layout of the Hollywood sign in the sunglasses…Thanks John.
Love the red and how it pops
Story
Classic Hollywood. The days of old.
Size
20″ H x 20″ W
Material
Acrylic on canvas
Framed in a solid wood, sleek black, modern frame.
Date
2016