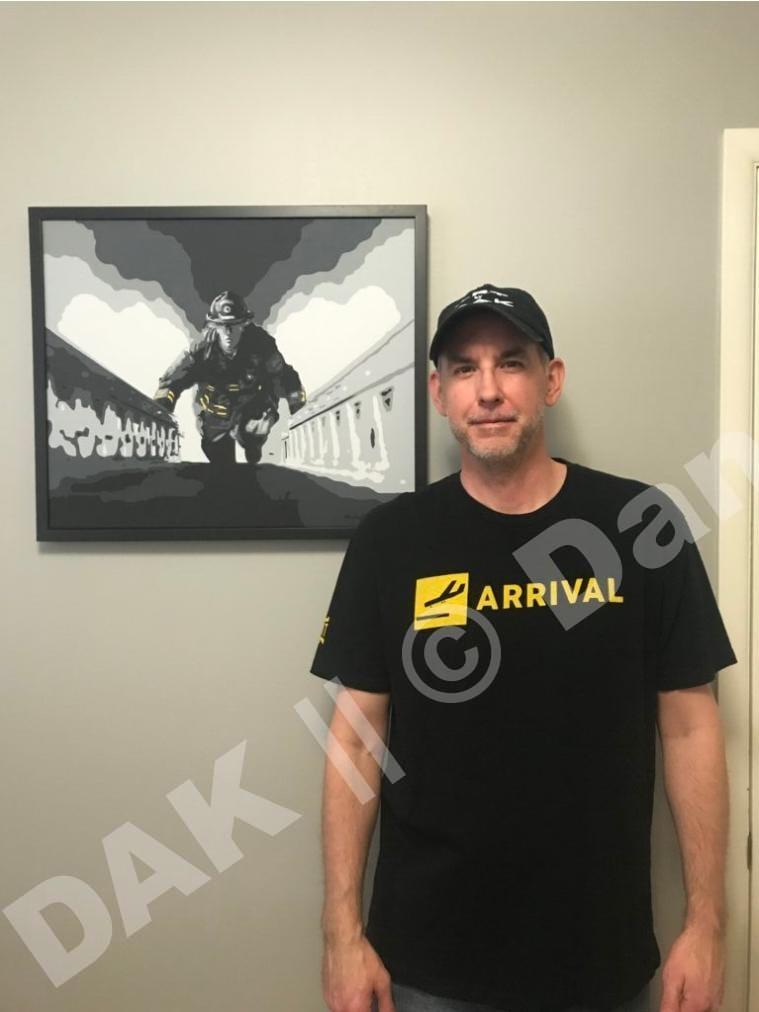 Inspiration
One of my best friend's is a Firefighter. His Dad was a Firefighter. I have Friend's that are Firefighters. These Guys are truly Heroes.
Knowing everyday you go to work you might not come home…stressful. Thank you to all the Men and Women who fight the fires.
Story
Brave, Courageous, Fearless. While we run from the fire to escape the flames, they're running straight into the heart of the danger. They risk their lives for us every day, they truly are real life superheroes.
Size
Acrylic on canvas
Framed in a solid wood, sleek black, modern frame. This Original is ready to hang on your wall for your viewing pleasure.
Date
2019