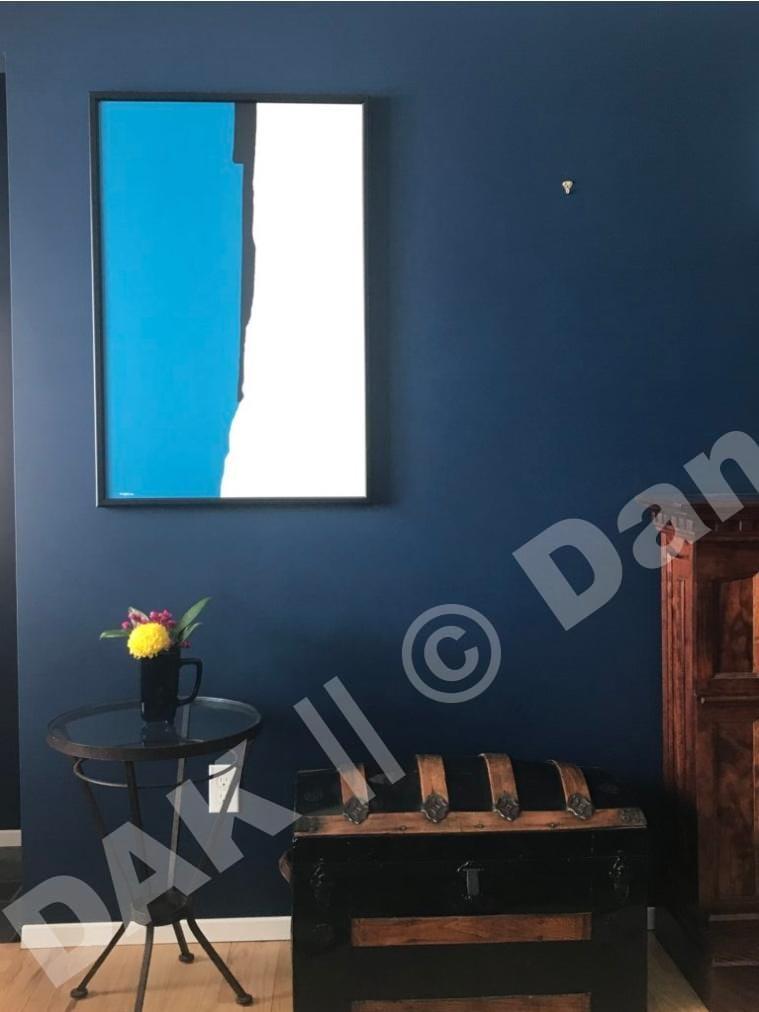 Inspiration
Much like the idea for Inner Strength, where the idea came from torn papers. This painting came out of the beauty of creating by not creating something in mind. A happy accident if you will.
I remember holding onto a piece of rope for a landscape project I was doing. Every time I thought I had a hold of the rope, it would slip right through my hands. I remember saying to myself "Man you're hanging on by a piece of thread".
Story
You're at the end of sanity, looking for that last grasp before you enter a place you don't want to go! You're Frantic…It's the edge… It's the end.
Size
36″ H x 24″ W
Material
Acrylic on canvas
Framed in a solid wood, sleek black, modern frame. This Original is ready to hang on your wall for your viewing pleasure.
Date
2017