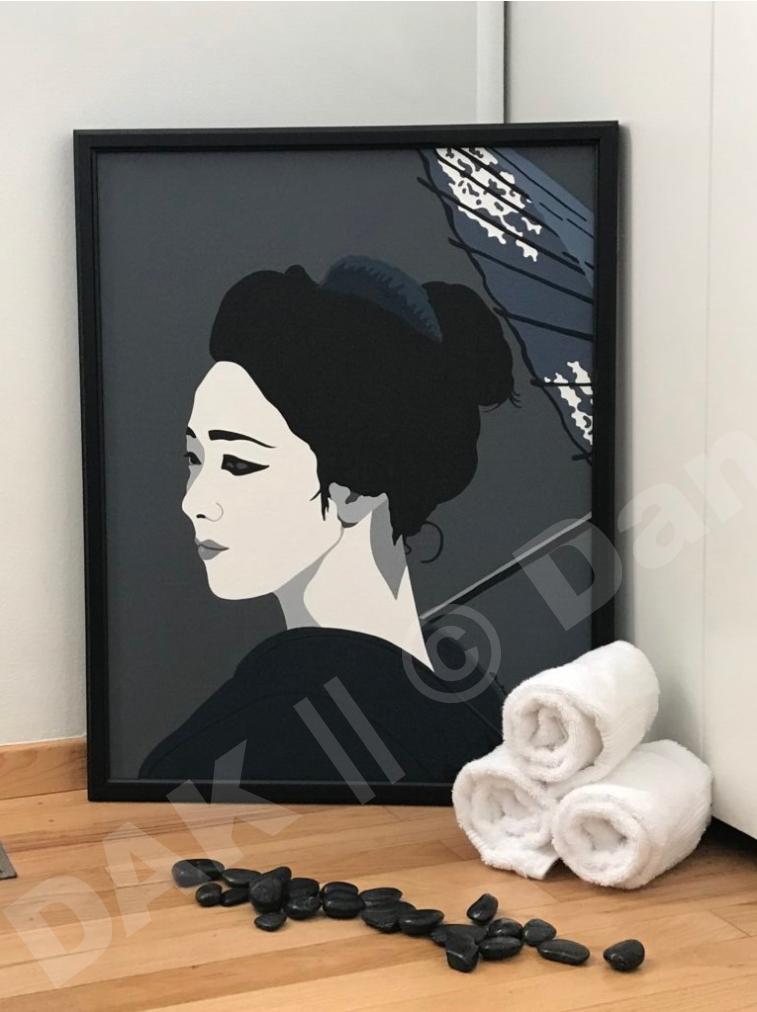 Inspiration
One of 4 portraits I did for a Gallery call for art.
I remember watching the movie Memoirs of a Geisha. I really never knew what a Geisha goes through and what kind of life they lead. Their painted face almost seems to be a mask that hides their true feelings.
Story
She is highly trained to entertain with conversation, dance and song. She is the white face in your dreams. She is Beauty cloaked in secrecy and desire.
Size
Acrylic on canvas
Framed in a solid wood, sleek black, modern frame. This Original is ready to hang on your wall for your viewing pleasure.
Date
2017