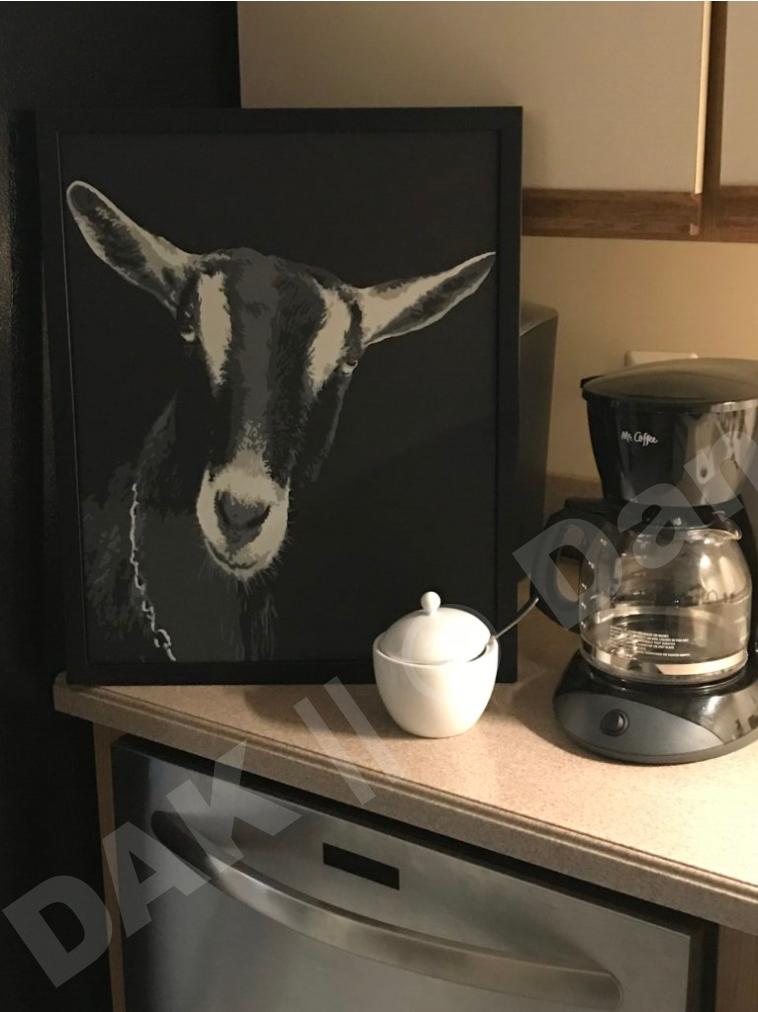 Inspiration
I wanted to do a play on the word GOAT.
A lot of people in the sports world commonly compare the great's to G.reatest O.f A.ll T.ime
Referenced photograph by Esther Tuttle
Story
Just in case you didn't know, I'll spell it out for you, Greatest Of All Time!
Size
Material
Acrylic on canvas
Framed in a solid wood, sleek black, modern frame. This Original is ready to hang on your wall for your viewing pleasure.
Date
2018