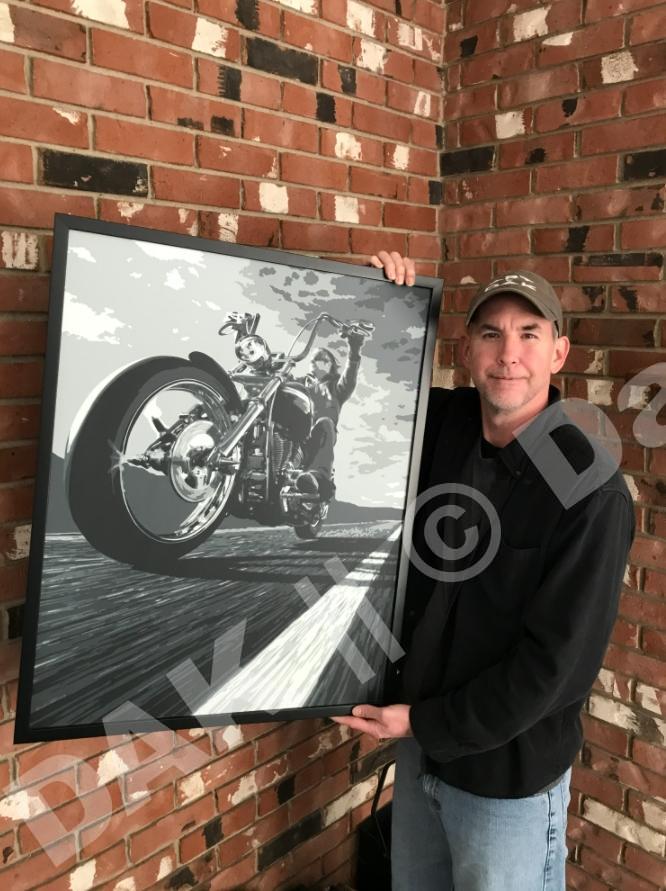 Inspiration
With some of my commissions being cars, I figured I would take a shot at painting a motorcycle. I have a lot of friends that ride bikes and I love how they explain the feeling they get when they hit the open road. The freedom they feel…like all of the stress gets dumped on the open road. I've been told until you get on one you'll never truly understand.
Story
As you hit the open road you can feel the stress melt away. Just you and the wind against your face. All of life's pressures, Gone. You're free. It's your wind therapy.
Size
30″ H x 24″ W
Material
Acrylic on canvas
Framed in a solid wood, sleek black, modern frame. This Original is ready to hang on your wall for your viewing pleasure.
Date
2018