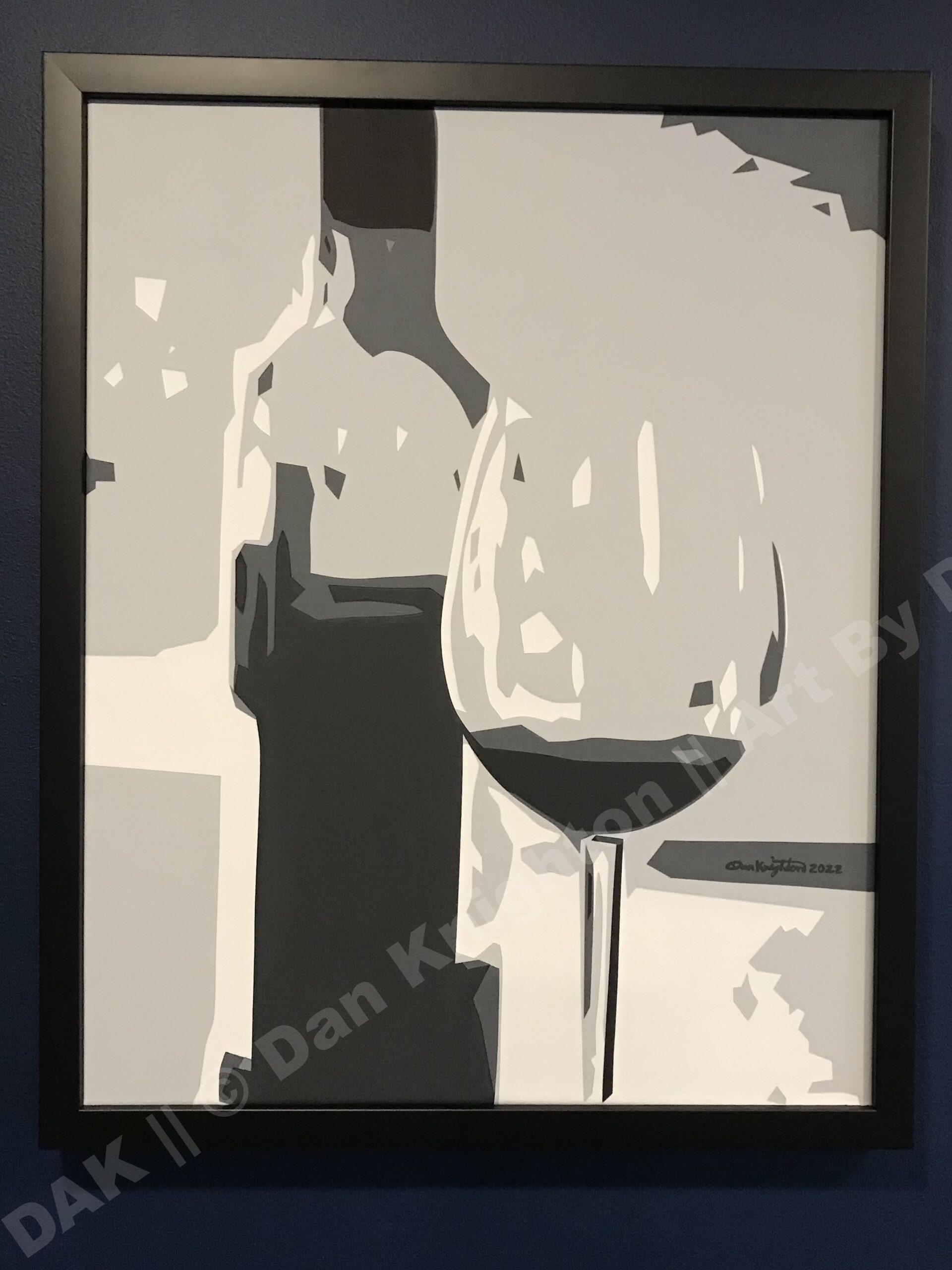 Inspiration
 I wanted to revisit the technique and style I used on The Joker painting I did awhile back. Hard edge, straight lines and more of a stripped-down abstract look. I didn't want to do a super realistic painting of wine…I've seen too many of those. I also didn't want to incorporate any colors truly associated with wine. I decided on gray tones only…not even the use of solid black or solid white. The painting looks like white and black was used…but if you look closely, I only used dark and light gray tones. But doesn't black and white make gray? Answer: Yes lol.
Story
Pop the cork and let it breathe. Pour…Sip….Repeat. It's been a rough day and this is your escape. Let the wine flow and the troubles melt away. Enjoy with cheese at a tasting party or fine dining with your favorite cuisine. A girls night with plenty of laughter or a quiet evening and a bubble bath. However, you want to enjoy it…Go ahead, it's just expensive grapes.
Paint Brushes and a lot of tape
Estimated Hours and 1 complete redo because I ripped a hole in the canvas after the first painting was completed. Ouch! (I was not happy)
Days To Complete (I took a break after I damaged the first painting)
Size
Acrylic on canvas.
Framed in a solid wood, sleek black, modern frame.
Date
2022