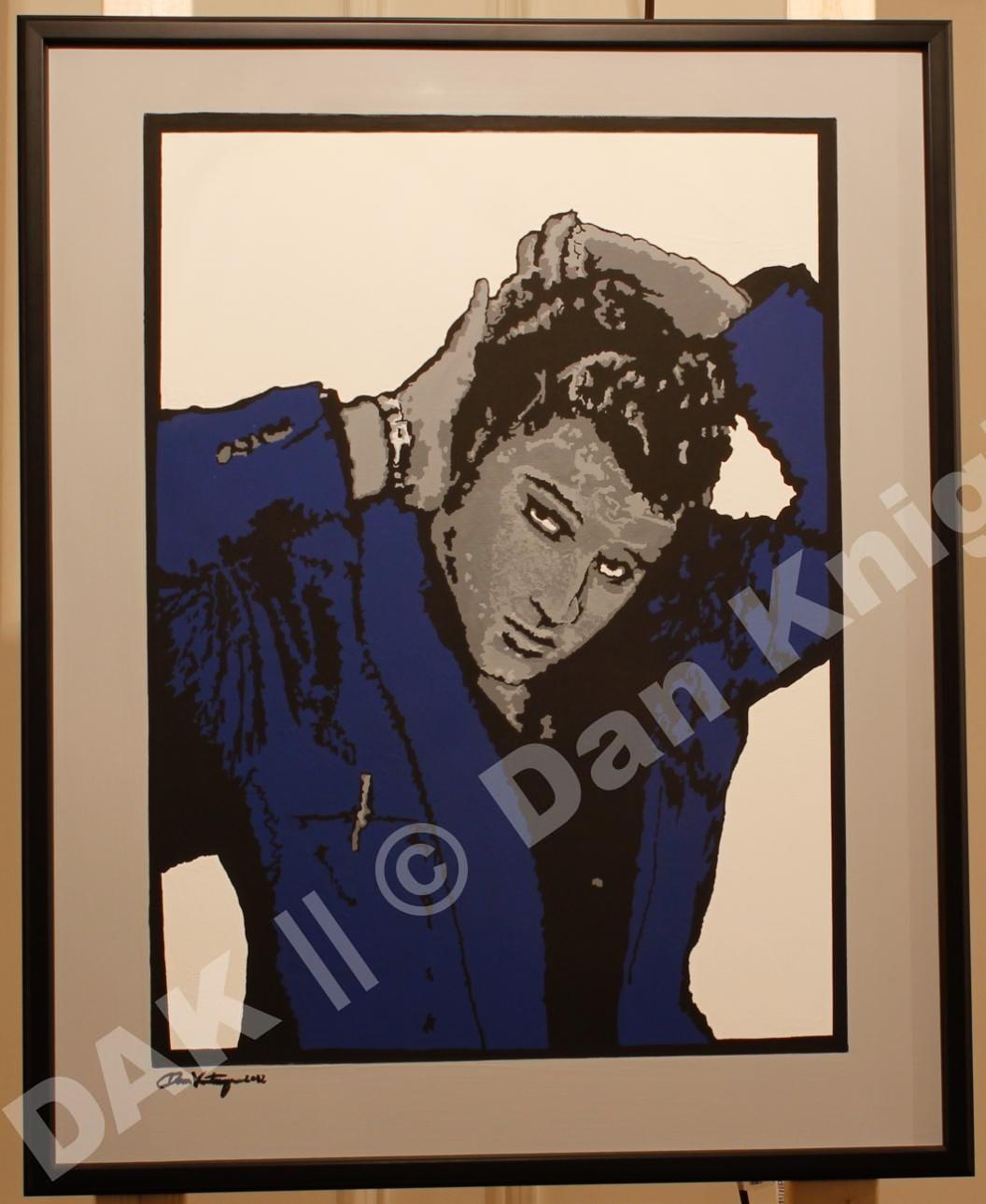 Inspiration
A lot of learning on this one.
Shadows, dark colors and a very dark image.
I like the blue.
Story
One of the world's most iconic rock stars of all time. The King. Elvis has left the building.
Size
30″ H x 24″ W
Material
Acrylic on canvas
Framed in a solid wood, sleek black, modern frame.
Date
2012