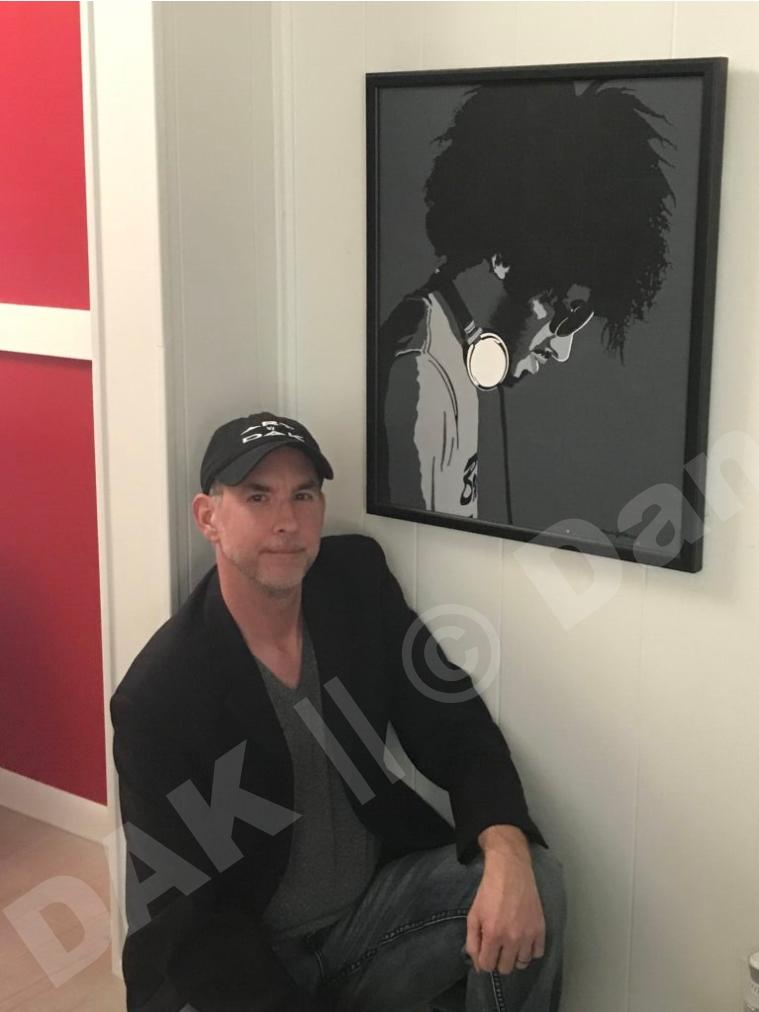 Inspiration
One of 4 Portraits I created specifically for a Gallery call for art. I remember wanting to do something different, other than a woman, for a portrait. I was flipping through the t.v. and caught a performance by a DJ and the crowd was going nuts. The lights, the music they really couldn't get enough of the music he was playing. The control he had over the audience was amazing.
Story
He's the one that moves you on the dance floor, in the car, in life…what a responsibility he has. It's his choice to play the music to your life. He's choosing the soundtrack to your story, your soul.
Size
24″ H x 20″ W
Material
Acrylic on canvas
Framed in a solid wood, sleek black, modern frame with museum quality glass. This glazing option reduces reflection by over 85% and the lowest possible reflection rating available with UV protection.
This Original is ready to hang on your wall for your viewing pleasure.
Date
2017