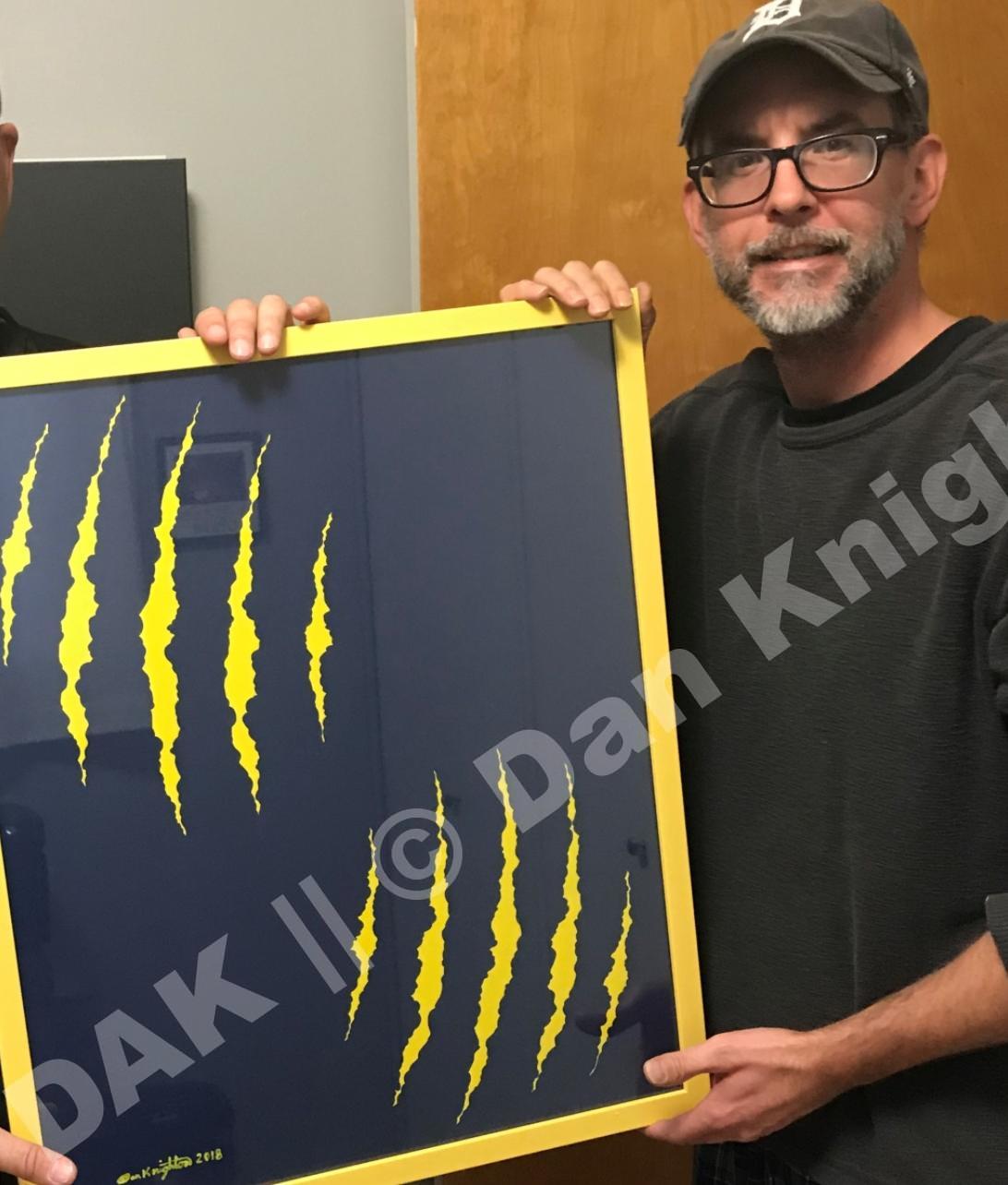 Inspiration
Go blue!
U of M fan
Colors were a pain to get right.
Story
It's all on the line…It all comes down to this…It's now or never.
It's time to go to work and Dig In!
Size
24″ H x 20″ W
Material
Acrylic on canvas
Framed in a solid wood, sleek yellow, modern frame.
Date
2018