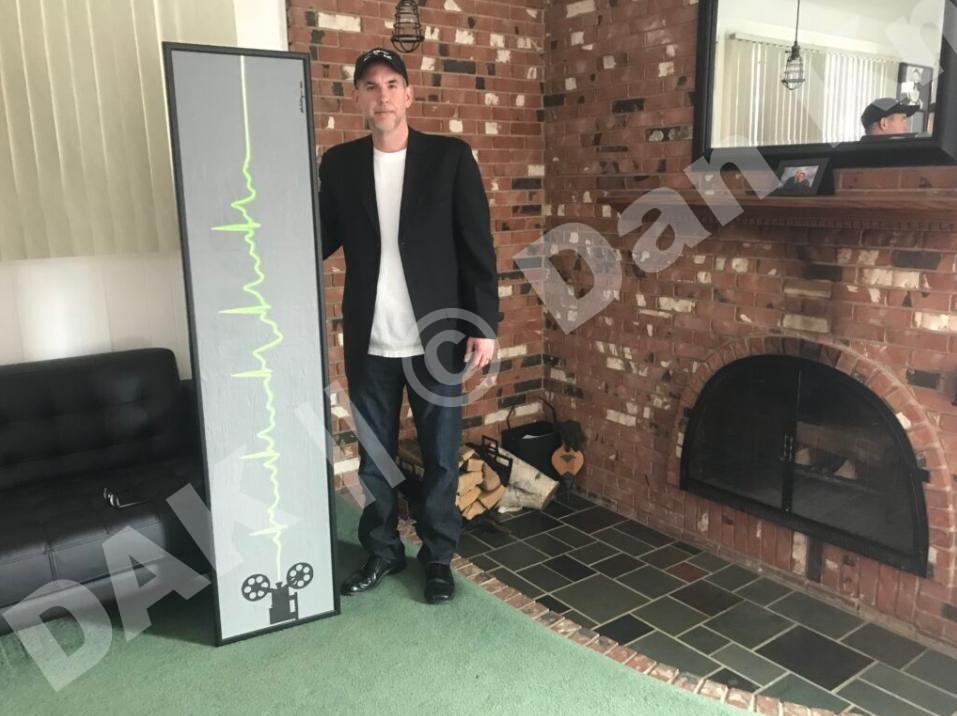 Inspiration
When creating this piece I was reading a lot of inspirational books and exploring different avenues in my life. I was watching T.V. and saw a medical commercial with a heart beat going across the screen. I immediately came up with this concept. I went to my Mom's work and I asked to be hooked up to a heart machine so i could get a read out of my heart beat…I was to calm so it didn't really register any real profound dips in my heart beat. Thankfully. So I jumped up and down to produce more movement. I knew I wanted to have an irregular look to the heart beat. As in life, nothing is regular. I wanted this piece to speak to people in such a way where it would provoke you to go after what you truly want in this life.
This piece was originally sold back in 2013 and I was able to re-acquire it after the original buyer passed away. This is probably one of the closest, self portrait paintings, I've created.
Story
Well did you? While you're here always go after your dream(s) and live with no regrets. Live a life that's full, no matter what, because you only have a short time in this world, so do it.
Size
16″ H x 76″ W
Material
Acrylic on canvas with spackling.
Framed in a solid wood, sleek black, modern frame. This Original is ready to hang on your wall for your viewing pleasure.
Date
2013