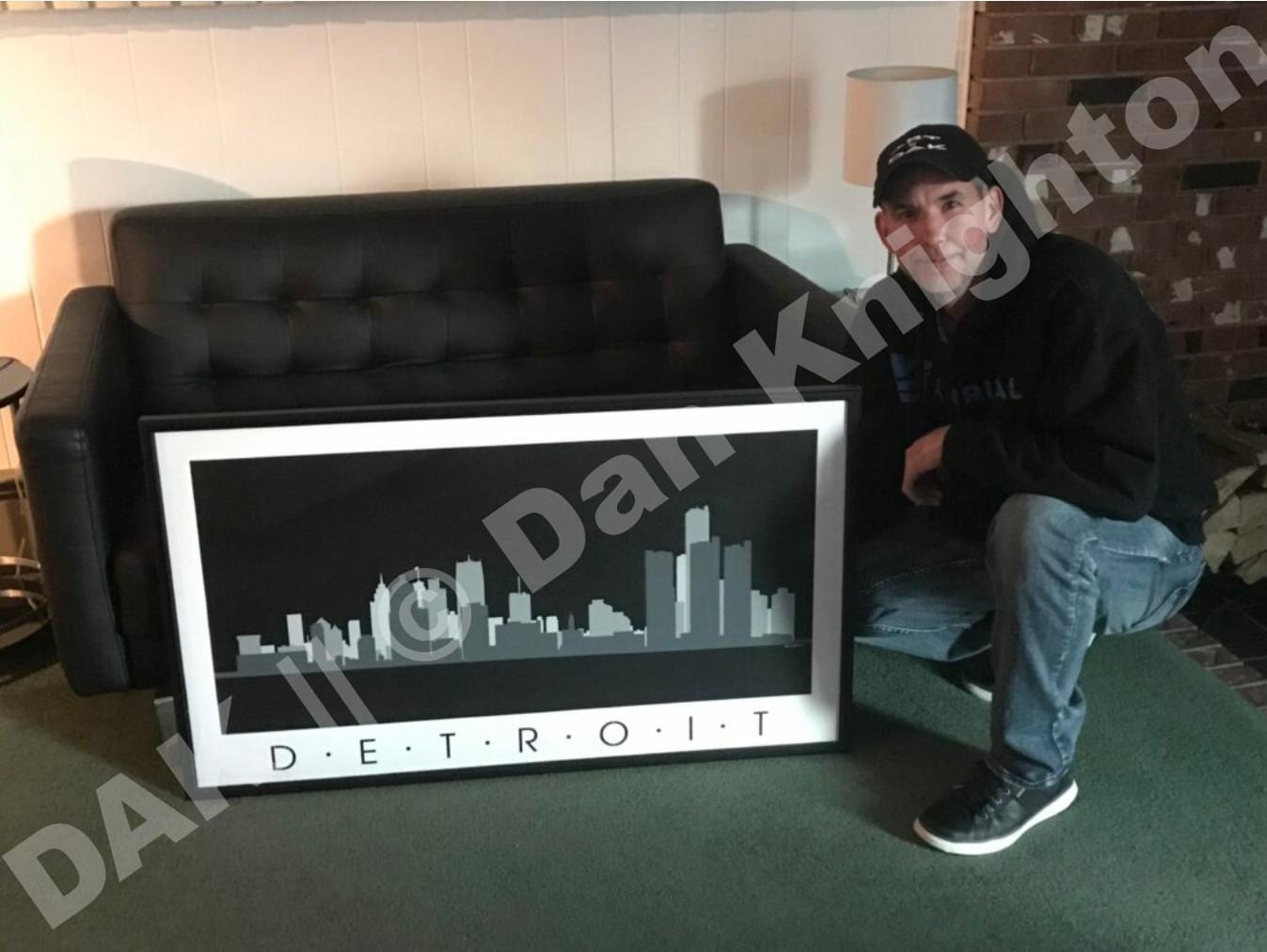 Inspiration
Born and raised in Michigan, I wanted to paint something that represented where I grew up.
I was commissioned to paint the Detroit skyline by a client. This is an example of me over delivering. The client wanted an outline of the buildings not a solid depiction of the buildings.
I ended up repainting the commission for the client to the style they wanted. This piece is the direct reflection of what you do with a mistake.
I was extremely happy to paint this skyline and pay homage to a city that has given me great memories.
Story
Pride and strength, grit and charm. The Motor City of the world. Founded in 1701. Wow, look how far we've come.
Size
Material
Acrylic on canvas
Framed in a solid wood, sleek black, modern frame. White mat board around the perimeter with museum quality glass. This glazing option reduces reflection by over 85% and the lowest possible reflection rating available with UV protection. Within the matting the word DETROIT is cut out with extreme precision and high end quality.
This Original is ready to hang on your wall for your viewing pleasure.
Date
2017