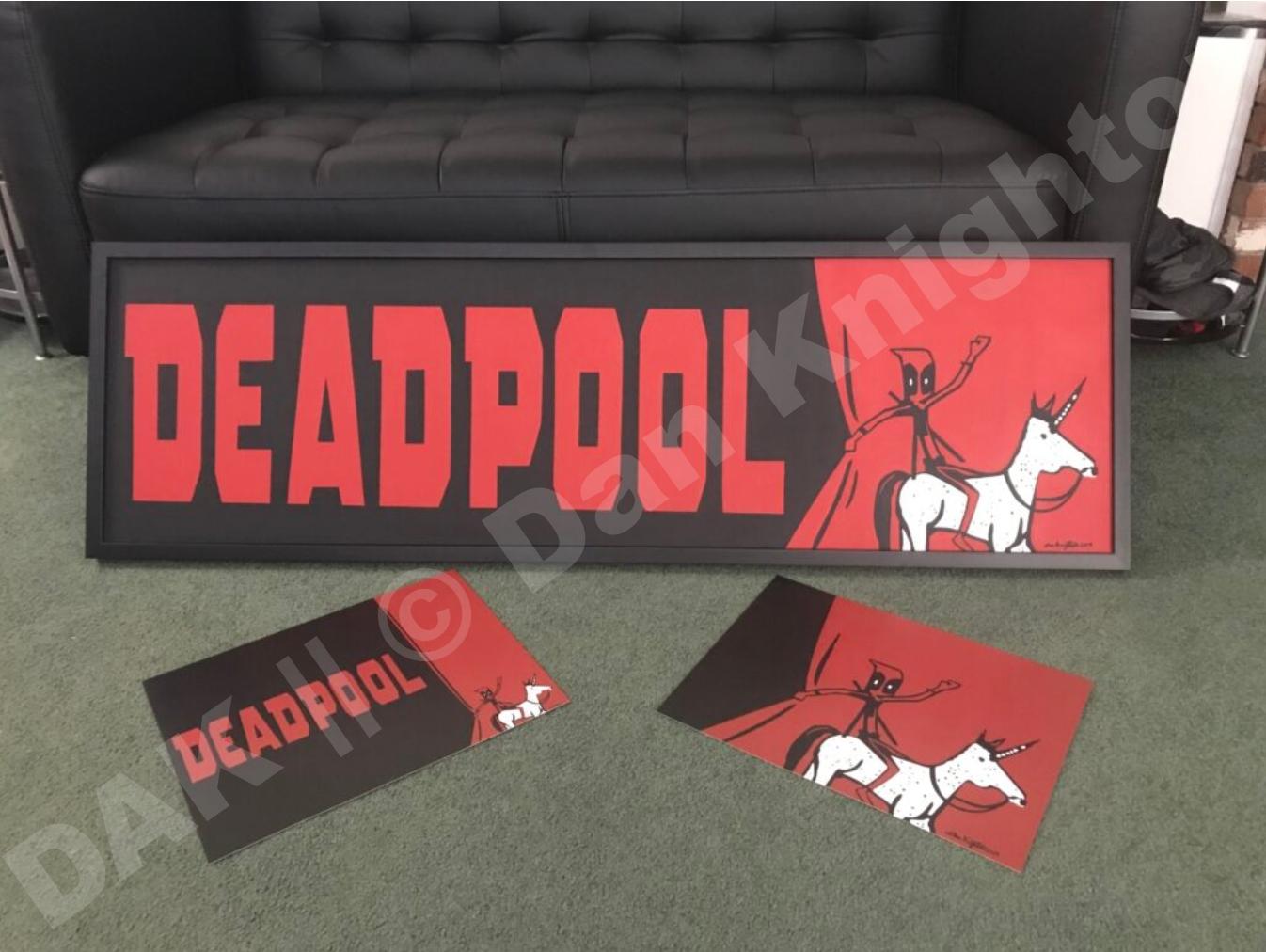 Inspiration
I wish I would've seen this movie in the Movie Theater! But…after Green Lantern I wasn't too sure. Best Comic Book Movie!!!
Story
He Jokes, He Laughs, He Kills…Deadpool pushes the boundaries and goes "there" like no other. (Whisper voice) WHAM!
Size
14″ H x 48″ W
Material
Acrylic on canvas
Framed in a solid wood, sleek black, modern frame. This Original is ready to hang on your wall for your viewing pleasure.
Date
2019