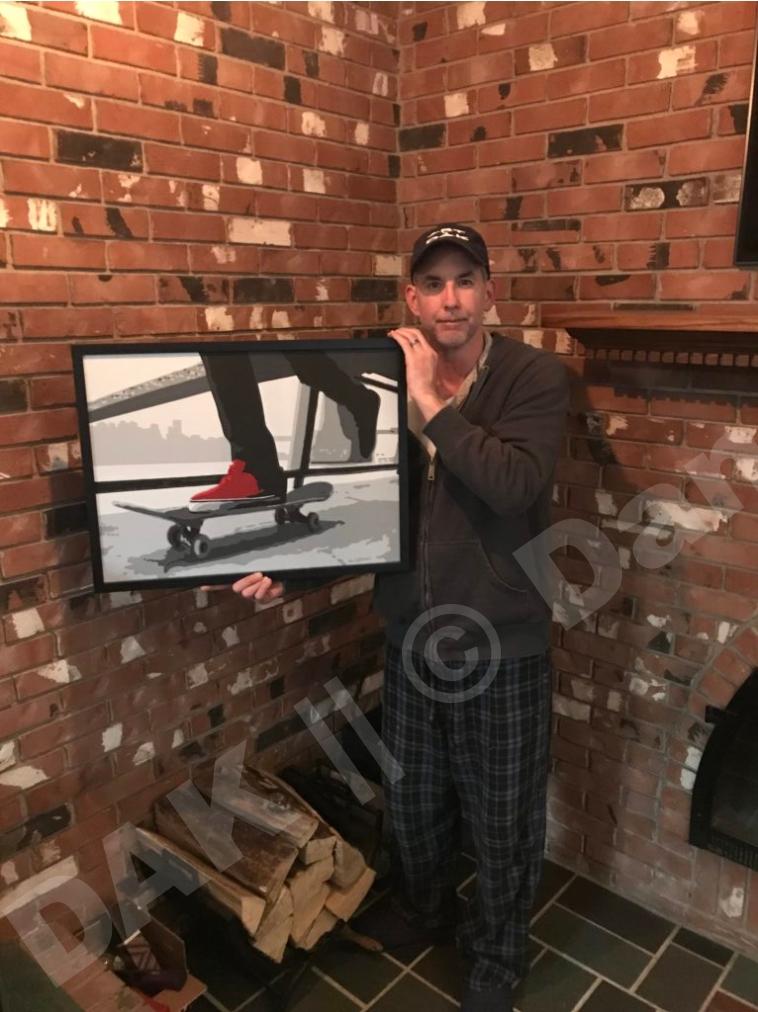 Inspiration
A cityscape concept. I used to be a skateboarder, until I broke my arm. lol I wanted the main focus to be on the shoe and board. Only until you start to look around the painting you realize you're looking at New York City. I love the pop of Red, but, red is hard to paint.
Story
Zipping through the pedestrians and avoiding the street traffic, the concrete playground is always open.
A bench, curb, pavement, handrails and stairs are all creative opportunities and the freedom for self-expression.
Size
Acrylic on canvas
Framed in a solid wood, sleek black, modern frame. This Original is ready to hang on your wall for your viewing pleasure.
Date
2019