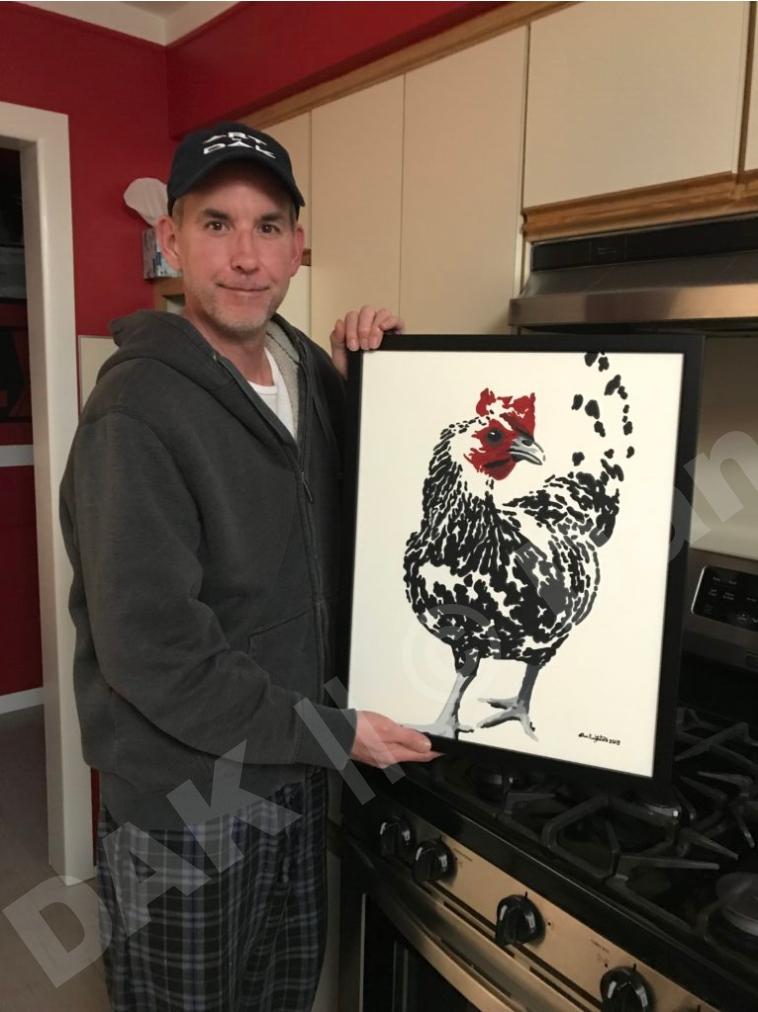 Inspiration
I thought about this idea while driving.
Go Figure.
It also played nicely with the G.O.A.T.
Referenced photograph by Esther Tuttle
Story
That look you give someone….CLUCK OFF!
Size
Acrylic on canvas
Framed in a solid wood, sleek black, modern frame. This Original is ready to hang on your wall for your viewing pleasure.
Date