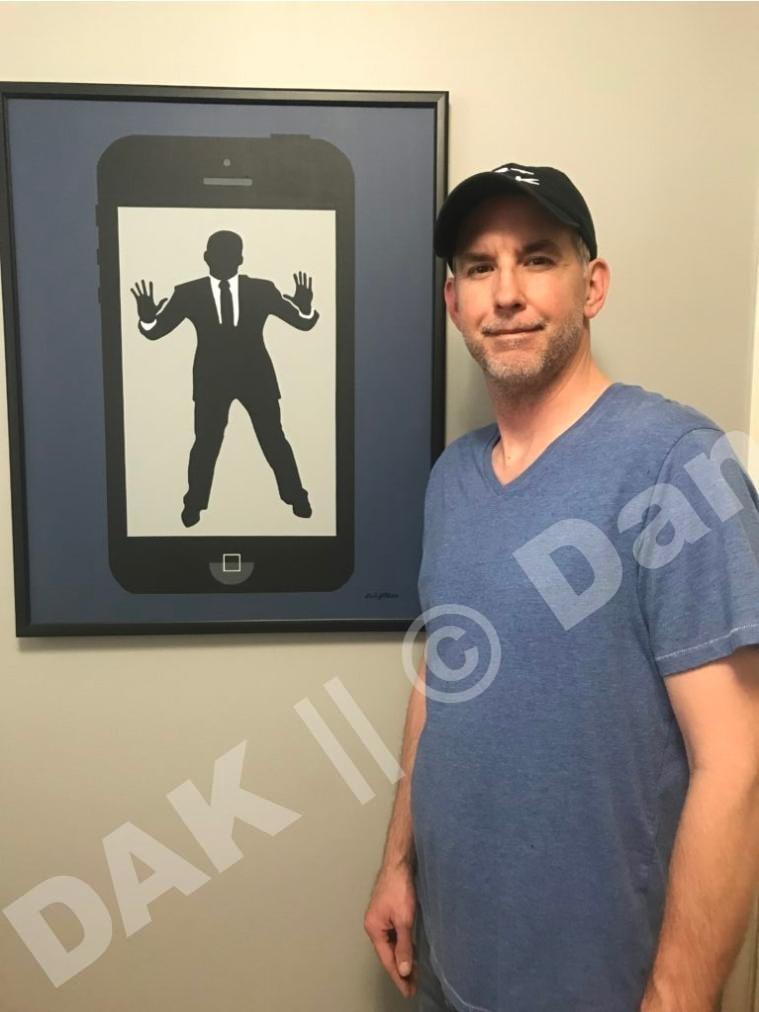 Inspiration
Remember a time when you left your house and you had no other way to call someone other than a pay phone? Remember a time where your phone was just a way to talk to someone and not a mini computer? I was in a hurry and rushed out of my studio to run errands for more paint and supplies and left my phone at home. Every stop I made I kepting looking for my phone. I would keep checking my pockets for my phone because I wanted to get information on a particular product line of paint…and no phone. I wanted to call a client…but, no phone. I wanted to get a coupon online…no phone. I wanted to look up directions…no phone. As I ran to the next errand and needed my phone for something…It started to sink in. I WAS TRAPPED by my phone.
Story
The basic structural and functional unit of all organisms. The small room which prisoners are locked away. It's our security blanket. We are lost when it's not there. We depend on it. We are naked without it, we're trapped.
Size
30″ H x 24″ W
Material
Acrylic on canvas
Framed in a solid wood, sleek black, modern frame. This Original is ready to hang on your wall for your viewing pleasure.
Date
2017